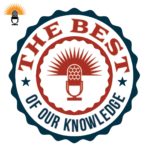 Paying for college is one of the largest financial commitments you'll ever make. It's also one of the most emotional. Ron Lieber wants to help show a path around these very personal land mines. Ron Lieber is a personal finance columnist who has written for the Wall Street Journal, and since 2008 has been writing about money for the New York Times. He writes the Your Money column for the Times. His new book is called The Price you Pay for College – An Entirely New Road Map for the Biggest Financial Decision Your Family Will Ever Make. We spoke with Lieber about the project.
Health and safety precautions during the pandemic have led the Air Force to eliminate parts of basic training. But some military observers question whether the changes are leaving airmen unprepared for duty. From The American Homefront Project, Carson Frame reports.
We've talked a lot about how students are reacting to at-home learning during the pandemic. But how are their parents holding up? That's the topic of today's Academic Minute.
Photo courtesy of Harper Collins Publishers.