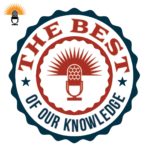 Nearly 3 million children in the US have at least one parent in prison. Family incarceration has devastating effects on kids, from raising their level of poverty to a higher risk of school dropout and emotional stress.  But the data fails to capture the stigma felt by the youth who have a loved one who is in prison, let alone the sense of confusion and loss that so often comes in the wake of family incarceration.
That problem was personal for Amy Friedman, an author and prison rights activist who is also the co-founder of the school-based program called, POPS the Club. POPS stands for "pain of the prison system". She is also the editor of the arts anthology published by POPS called Dream Catchers. Along with her husband, Dennis Danziger who is a high school teacher, she stated POPS as a single club at Venice High School in Los Angeles. Today, there are 17 POPS Clubs in five states. We spoke with Amy Friedman and asked how and why she started the POPS program.
Sometimes it's young people themselves and not family members who are inside the prison system. That's the topic of today's Academic Minute.
Photo courtesy of Out Of The Woods Press.