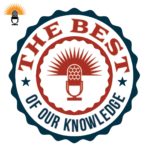 The past couple of weeks we have explored distance learning from the instructors' and the parents' point of view. Looks like it's time to hear from the students.
This week on The Best of Our Knowledge, we'll hear how two students, a brother, and a sister are tackling the school year.
Also stories about music and art education…and we'll spend an Academic Minute playing games.