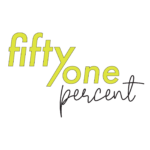 On this week's 51%, a class helps students recognize domestic violence; hear about the Hormone Fix; and Dr. Jeri Burns wants to share good news.
One in three American adolescents is a victim of physical, sexual, emotional or verbal abuse from a dating partner. To 20-year-old Kyleah Smith, domestic violence felt normal — something that happened a lot. But a class helped her realize that healthy relationships are possible. The class was part of a program called STAR, which stands for Students Talking About Relationships. It's an initiative of the nonprofit Women Against Abuse.
Kyleah Smith, Anne Hoffman, Katie Davis, and Sandy Fleurimond collaborated on this story for Philly Audio Diaries, a program that teaches young people how to tell stories and record their lives. Philly Audio Diaries is part of CultureTrust Greater Philadelphia. The program is made possible with support from The Mayor's Fund for Philadelphia and from The Philadelphia Foundation.
The Midwest All-Star Wrestling League recently invited wrestlers from across the country to compete in Minnesota. Behind all the trash-talking and body-slamming, the wrestlers shared a common goal: raise money for Native women who are victims of abuse. KFAI's Joey Peters and Matthew Schneeman were there and filed this report.
Dr. Sharon Ufberg returns with her 51% segment "Force of Nature." This time, she interviews Dr. Anna Cabeca, a gynecologist and obstetrician who specializes in Regenerative and Functional Medicine. Cabeca probably is best known for her work using natural alternatives and traditional healing modalities for managing menopause. In addition, she is the author of "The Hormone Fix; The Natural Way to Balance Your Hormones, Burn Fat and Alleviate the Symptoms of the Perimenopause, the Menopause and Beyond." Ufberg asks how Dr. Cabeca began her journey in this realm.
Dr. Sharon Ufberg is co-founder of the personal development/wellness company, Borrowed Wisdom, in California.
And now writer Dr. Jeri Burns shines a light in the news darkness.
Dr. Jeri Burns is a storyteller, writer and educator living in New York's Hudson Valley. You can find her at storycrafters.com. Burns also is an adjunct professor in the Department of Communication at the State University of New York at New Paltz.
That's our show for this week. Thanks to Elizabeth Hill for production assistance. Our executive producer is Dr. Alan Chartock. Our theme music is Glow in the Dark by Kevin Bartlett. This show is a national production of Northeast Public Radio. If you'd like to hear this show again, sign up for our podcast, or visit the 51% archives on our web site at wamc.org. And follow us on Twitter @51PercentRadio