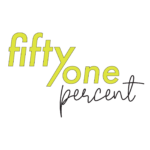 On this week's 51%, New York now allows the use of campaign funds for child care; hear from a gymnast who went viral; and find out what one local chapter of the Sisters of Perpetual Indulgence are up to these days.
New York has become the 12th state that allows child care to qualify as a campaign expense. Governor Andrew Cuomo signed the legislation July 30, saying it is another step toward gender equality and will empower more parents, especially mothers, to seek public office.
Congress is considering whether to provide more benefits for service members and veterans whose war injuries left them infertile. Currently, the military pays for in-vitro-fertilization only in limited circumstances. And a V-A program that provides fertility coverage for some veterans is scheduled to expire later this year. Carson Frame reports for the American Homefront Project.
This story was produced by the American Homefront Project, a public media collaboration that reports on American military life and veterans. Funding comes from the Corporation for Public Broadcasting.
Later in August, Albany, New York, will be the center of women's sports when the first Aurora Games come to town for five days. Female athletes from the United States and around the world will gather for the Games, inspired by the Olympics and named in honor of the Roman goddess of the dawn. And a gymnast who went viral earlier this year is one of the major attractions. 51%'s Ian Pickus reports.
Forget silent auctions, chocolate bars and raffles. Fundraising can be more fun with nuns at least nuns dressed in drag… Dancing, joking, singing and cajoling until you part ways with your money for a good cause. KFAI's Matthew Schneeman shares a story of a local chapter of rowdy nuns in Minnesota.
Next, we bring you a story about music as medicine.
That's our show for this week. Thanks to Elizabeth Hill for production assistance. Our executive producer is Dr. Alan Chartock. Our theme music is Glow in the Dark by Kevin Bartlett. This show is a national production of Northeast Public Radio. If you'd like to hear this show again, sign up for our podcast, or visit the 51% archives on our web site at wamc.org. And follow us on Twitter @51PercentRadio