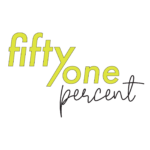 On this week's 51%, there's an effort to make the morning after pill more widely available in one city; find out how female farmers are faring in New York; and hear stories of love and karma.
In recent months, many Midwestern states have passed laws restricting access to abortion. Reproductive rights groups are challenging those laws, but also working to help prevent pregnancies. Lisa Gillespie with Side Effects Public Media reports on one effort in Louisville, Kentucky to make emergency contraception pills widely available.
The Census of Agriculture is a complete count of U.S. farms and ranches and the people who operate them. Even small plots of land – whether rural or urban – growing fruit, vegetables or raising livestock count if $1,000 or more of such products were raised and sold, or normally would have been sold, during the Census year. The Census of Agriculture, taken once every five years, looks at land use and ownership, operator characteristics, production practices, income and expenditures. The latest one, for 2017, came out this year, and 51%'s Dave Lucas gives us a snapshot, digging into the Capital Region of New York with a focus on female farmers.
Dr. Sharon Ufberg returns with her 51% segment "Force of Nature." But this time, her force of nature brings her to the middle of the ocean, on a journey that inspired her essay, "Discovering Love at any Age."
Dr. Sharon Ufberg is co-founder of the personal development/wellness company, Borrowed Wisdom, in California.
With Love at Sea, why not Love in America? South Dakota storytellers and motorcycle adventurers Scotte and Toni Burns' share their travel tale, Karma Margo, about how love is often a story of going through hell to get to heaven, (wait, those are song lyrics, right?)  or, as Love in America discovers at the Goshen Diner in the Hudson Valley region of New York, going through abuse, hunger and pain in Russia to bringing kindness and pancakes to those traveling life's highways through parts of New York.
For more from Love in America's Scotte and Toni Burns, search Tales from the Heart of America on PRX, or go to www.love in America.US.
That's our show for this week. Thanks to Elizabeth Hill for production assistance. Our executive producer is Dr. Alan Chartock. Our theme music is Glow in the Dark by Kevin Bartlett. This show is a national production of Northeast Public Radio. If you'd like to hear this show again, sign up for our podcast, or visit the 51% archives on our web site at wamc.org. And follow us on Twitter @51PercentRadio