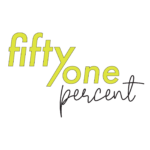 On this week's 51%, grooming women for political office continues; a mother shares her struggle with postpartum depression, in a graphic way; and a researcher on gerontology says loneliness negatively impacts health.
Different organizations, from national to local, have programs to groom women for political office. An effort in Berkshire County, Massachusetts is under way to show women the ins and outs of what it means to run for political office. 51%'s Josh Landes explored a campaign boot camp 101 training from the Berkshire Chapter of the Massachusetts Women's Political Caucus.
And there's been more grooming women for political office. In Connecticut, in its 25th year, the Women's Campaign School at Yale, a non-partisan and issue neutral political campaign leadership program, was holding its five-day intensive summer session this June, bringing 80 women from various sectors and partisan backgrounds together in training for elected and appointed office. The program has been attended by such women as U.S. Senator Kirsten Gillibrand, a Democrat from New York and 2020 presidential candidate, along with former Congresswoman Elizabeth Esty of Connecticut.
Yolanda is a DACA student at Humboldt State University in California. She worries about being able to finish her schooling.
A mother who struggled with post-partum depression has expressed her journey in a graphic memoir. That mother is 42-year-old Teresa Wong, and her memoir is called "Dear Scarlet: The Story of My Postpartum Depression." Wong wrote and illustrated the story of her struggle as a letter to her first child Scarlet, and offers reassurance to other mothers affected by postpartum depression that they are not alone. 51%'s Elizabeth Hill spoke with Wong about her experience as a first-time mother, and the various remedies she sought for her postpartum depression.
In America, doctors can be criticized for doing too much, like running extra tests or scheduling too many follow-up appointments. But in many parts of the developing world, doctors are stretched thin and cutting corners. Now, a team of U.S. researchers thinks it has found a way to motivate doctors in the developing world to keep their patients healthier, and it could hold a bigger message about how societies deliver healthcare. Carol Jackson of the Ways & Means Podcast explains.
Ways & Means is a research podcast from the Sanford School of Public Policy at Duke University. You can find it wherever you get your podcasts.
Loneliness in older adults can lead to serious health problems. And this is especially an issue in rural America, where seniors may be more isolated. Senior centers were created to combat this problem, but they face challenges of their own. Side Effects Public Media's Lisa Gillespie reports from Casey County, southeast of Louisville, Kentucky.
That's our show for this week. Thanks to Elizabeth Hill for production assistance. Our executive producer is Dr. Alan Chartock. Our theme music is Glow in the Dark by Kevin Bartlett. This show is a national production of Northeast Public Radio. If you'd like to hear this show again, sign up for our podcast, or visit the 51% archives on our web site at wamc.org. And follow us on Twitter @51PercentRadio