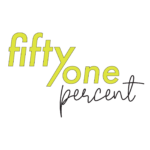 On this week's 51%, there is no soap involved in forest bathing; an artist shares her experiments with encrypted woven storytelling; and find out why a certain state has the highest number of children being raised by people other than their parents.
Here's a story from Wyoming Public Media's storytelling podcast, HumaNature. In the piece, we hear from a woman who went from full speed ahead to a full stop. And then she found a place that showed her stillness is ok. After college, Andrea Sarubbi Fereshteh started a career in public relations.
Andrea Sarubbi Fereshteh was speaking with HumaNature's Caroline Ballard. Her book is "In The Company Of Trees."
Minneapolis artist Heather MacKenzie practices hand weaving and experiments with encrypted woven storytelling. She regards woven textiles as sensual while simultaneously embedding them with complex mathematical information. KFAI's Dixie Treichel produced this audio portrait.
About 100,000 Kentucky children are being raised by people other than their parents – a number that puts Kentucky above all other states. And a great number of grandparents are raising these children. A large number of these cases are because of issues stemming from the opioid epidemic: incarceration, abuse or neglect. Side Effects Public Media's Lisa Gillespie reports that this can put a grandparent in a difficult situation in a state where many people live in poverty and have big health issues.
Joanne Brackeen learned to play the piano in six months at age 11 by transcribing eight Frankie Carle solos. By age 12, she was performing professionally. Brackeen is a full-time professor at Berklee College of Music in Boston.
That's our show for this week. Thanks to Elizabeth Hill for production assistance. Our executive producer is Dr. Alan Chartock. Our theme music is Glow in the Dark by Kevin Bartlett. This show is a national production of Northeast Public Radio. If you'd like to hear this show again, sign up for our podcast, or visit the 51% archives on our web site at wamc.org. And follow us on Twitter @51PercentRadio