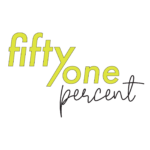 On this week's 51%, hear how a survey aims to involve black women in public policy, meet two young women who searched for their biological fathers and writer Dr. Jeri Burns shares her view on manners.
A multiracial, member-led organization that works to build power and social equality in New York state has launched a survey for black women, seeing them as drivers for public policy and governance. The aim is to involve black women without having them necessarily run for office. Community Voices Heard Power! has chapters in New York City and four counties north of the city in the Hudson Valley. Juanita Lewis is Community Voices Heard Hudson Valley Organizing Director.
As a kid, Joy Dolo was shy. Now she's an actor, a member of the comedy troupe Blackout Improv and a podcaster. KFAI's Dixie Treichel produced this audio portrait.
Next, we'll meet two young college women who have a lot in common, including the need to find their fathers.
Some doctors see access to birth control as a way to decrease maternal and infant mortality. But a history of abuse has led to distrust of medical professionals in communities of color. Side Effects Public Media's Lauren Bavis spoke with Dr. Bronson Tucker Edmonds of the Indiana University School of Medicine about systemic racism, reproductive health — and how contraception fits into those issues.
And now writer Dr. Jeri Burns presents us with her take on manners.
Dr. Jeri Burns is a storyteller, writer and educator living in New York's Hudson Valley. You can find her at storycrafters.com. Burns also is an adjunct professor in the Department of Communication at the State University of New York at New Paltz.
That's our show for this week. Thanks to Elizabeth Hill for production assistance. Our executive producer is Dr. Alan Chartock. Our theme music is Glow in the Dark by Kevin Bartlett. This show is a national production of Northeast Public Radio. If you'd like to hear this show again, sign up for our podcast, or visit the 51% archives on our web site at wamc.org. And follow us on Twitter @51PercentRadio.