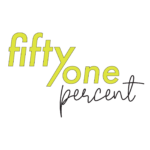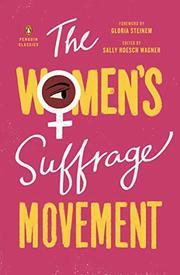 On this week's 51%, a feminist pioneer shines a light on the lesser known women who helped achieve women's suffrage and hear about a new education program to help women living in poverty.
The story of women's suffrage has been told in the same fashion for some 100 years, but now influential writings, speeches and reportage are assembled in one place with an emphasis on the unsung heroes that shaped and established the movement. That one place is a book called "The Women's Suffrage Movement." It's an intersectional anthology edited by Sally Roesch Wagner with a foreword by Gloria Steinem. Sally Roesch Wagner was awarded one of the first doctorates in the country for work in1550:  women's studies and a founded of one the first college-level women's studies programs in the U.S. Dr. Sally Roesch Wagner has taught women's studies courses for 48 years. She currently serves as an adjunct faculty member in an honors program at Syracuse University in New York.  She is a member of the New York State Women's Suffrage Commission and a consultant to the National Women's History Project. "The Women's Suffrage Movement" features the writings of the most well-known suffragists, such as Elizabeth Cady Stanton and Susan B. Anthony, alongside accounts of those often overlooked because of their race, from Native American women to African American suffragists like Ida B. Wells. 51%'s Joe Donahue spoke with Sally Roesch Wagner and asks her how the anthology came to be and what it was like to edit.
A number of U.S. Senators have re-introduced an Equal Rights Amendment. The 20 Democrats and one Independent did so at the end of March, the close of Women's History Month. The ERA would amend the U.S. Constitution to guarantee women equal rights under the law. Currently, the U.S. Constitution does not contain explicit protections for women. The ERA states: "Equality of rights under the law shall not be denied or abridged by the United States or by any State on account of sex – the ERA establishes within the United States Constitution the unambiguous and unassailable rights of women under the law."
Alice Paul wrote the first version of the Equal Rights Amendment in 1923. Paul also founded the National Women's Party and was considered a key figure in helping to pass the 19th Amendment giving women the right to vote. The Equal Rights Amendment passed Congress in 1972 but fell short of the 38 states required for full ratification by three states. The reintroduced legislation is led by U.S. Senator Bob Menendez of New Jersey. Co-sponsors include a number of candidates seeking the Democratic nomination for president in 2020.
A community college in New York has received a grant to help women in Ulster County who are living in poverty get an education, skills and more for gainful employment. I spoke with SUNY Ulster's Mindy Kole about the program set to kick off in the fall.
WASHINGTON (AP) By MATTHEW PERRONE AP Health Writer— All U.S. women getting mammograms would receive information about breast density, which can sometimes make cancer harder to spot, under a government proposal released March 27.
The Food and Drug Administration's proposed rules would standardize the information given to millions of women following scans to detect breast cancer. Some states already require the notices. More than half of women over age 40 have dense breasts, with less fatty tissue and more connective and glandular tissue. That tissue appears white on X-rays, the same color as growths in the breast, making mammograms harder to read. Dense breast tissue is one of the factors that can increase a woman's chances of developing cancer.
Under the FDA's proposal, all women would receive a short summary about their breast density. For those with dense breasts, the letter would note that their tissue "makes it harder to find breast cancer," and could require additional testing. The letter would also recommend that they speak with a doctor about their "individual situation." Regulators said it was the first proposed update to national mammography standards in more than 20 years.
That's our show for this week. Thanks to Elizabeth Hill for production assistance. Our executive producer is Dr. Alan Chartock. Our theme music is Glow in the Dark by Kevin Bartlett. This show is a national production of Northeast Public Radio. If you'd like to hear this show again, sign up for our podcast, or visit the 51% archives on our web site at wamc.org. And follow us on Twitter @51PercentRadio
"Contributions to 51% #1550 come from the Associated Press. All Rights Reserved."