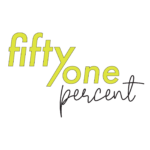 On this week's 51%, the founder of the National LGBT Cancer Network says a more inclusive medical community could encourage more screenings; hear how troubled pregnancies could mean years of health problems; and the political stage drives a singer/songwriter into the recording studio.
We begin with Dr. Sharon Ufberg and her 51% segment "Force of Nature." This time, she interviews Liz Margolies, who is the founder and executive director of the National LGBT Cancer Network. This New York City-based organization educates the LGBT community about their cancer needs and the importance of screening for early detection. Margolies travels the country educating healthcare providers about how to offer more culturally responsive, safe and welcoming care to their LGBT patients, and she advocates for LGBT inclusion in national cancer organizations, research and the media. Margolies begins with how she came to found the National LGBT Cancer Network.
Dr. Shron Ufberg is co-founder of the personal development/wellness company, Borrowed Wisdom, in California.
Across the United States, an alarming number of women die during pregnancy or childbirth. And for each one who dies, dozens wind up with health problems that can last for years. Now women are being encouraged to watch what's happening in the "fourth trimester." Side Effects Public Media's Lauren Bavis has the story of one mother's long struggle to get healthy.
A New York City-based singer/songwriter is making a plea for unity in Congress. Annie Dinerman has written Adult R&B and Old School R&B with a contemporary touch, but her latest song enters the realm of politics.
That's our show for this week. Thanks to Elizabeth Hill for production assistance. Our executive producer is Dr. Alan Chartock. Our theme music is Glow in the Dark by Kevin Bartlett. This show is a national production of Northeast Public Radio. If you'd like to hear this show again, sign up for our podcast, or visit the 51% archives on our web site at wamc.org. And follow us on Twitter @51PercentRadio This.