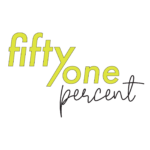 On this week's 51%, there's an exhibit featuring the daughter of the founder of the Hudson River School; could changes be afoot to ensure women allow pelvic exams when under anesthesia? And we meet a university's first woman police chief.
An artist with deep roots in upstate New York is being celebrated with the first exhibition of her work in more than a century. 51%'s Dave Lucas reports.
In the wake of the #MeToo movement, there's a renewed debate over the way some teaching hospitals treat women's bodies. Women who undergo anesthesia at those hospitals may be subject to pelvic exams without even knowing it. In most places, it's legal. Only six states including Illinois ban these exams. Medical schools argue it's necessary to teach students. But University of Illinois law professor Robin Fretwell Wilson wants to ensure women are allowed to give explicit consent. Side Effects Public Media's Christine Herman asked Wilson about these exams and how often they occur.
Until recently, when the military issued uniforms to new recruits, they did not include sneakers. Instead, recruits chose their own. But a controversial new law has changed that. Recruits now are getting their first pairs of government issued running shoes, which must be made in the U-S-A. From San Antonio, Texas, Carson Frame reports for the American Homefront Project.
This story was produced by the American Homefront Project, a public media collaboration that reports on American military life and veterans. Funding comes from the Corporation for Public Broadcasting.
The first woman to be chief of the University Police Department at the State University of New York at New Paltz was sworn in recently. I spoke with Mary Ritayik about her new role.
It's spring, it's spring! I already hear birds visiting the area that haven't been here in a good few months so, here's a question: Do male and female birds always look different? We turn to Bird Note to find out.
That's our show for this week. Thanks to Elizabeth Hill for production assistance. Our executive producer is Dr. Alan Chartock. Our theme music is Glow in the Dark by Kevin Bartlett. This show is a national production of Northeast Public Radio. If you'd like to hear this show again, sign up for our podcast, or visit the 51% archives on our web site at wamc.org. And follow us on Twitter @51PercentRadio