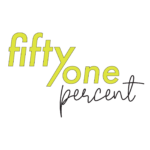 On this week's 51%, we meet a woman in recovery from substance abuse who helps other women just entering recovery; learn about the need for medical foster homes for older veterans; and hear from a singer/songwriter whose music sways between cultures and continents.
Addiction devastates millions of Americans. And shaking off its grip is extremely hard. Side Effects Public Media asked people in recovery to share their stories at a live event in Indianapolis, stories that are in a series called Sober — Voices of Recovery and Hope. This story from Kelsey Phillips is from that series.
This story was produced by Matt Pelsor for Side Effects Public Media, a news collaborative covering public health.
For older veterans who need nursing care, an option that's becoming more common is a medical foster home. Veterans live together in a small group, typically in a privately-owned house in a residential neighborhood. But current law doesn't allow the VA to pay for medical foster homes, even though the agency can pay for more expensive care options. Carson Frame reports from San Antonio, Texas.
Just a note that the bill mentioned in this piece was introduced in 2018 and the plan is for reintroduction of the bill this congressional term. This story was produced by the American Homefront Project, a public media collaboration that reports on American military life and veterans. Funding comes from the Corporation for Public Broadcasting.
We're back with Dr. Sharon Ufberg and her 51% segment "Force of Nature." This time, she interviews Meklit Hadero, an Ethiopian-American singer-songwriter, cultural activist, and TED Senior Fellow.
Dr. Sharon Ufberg co-founder of the personal development/wellness company, Borrowed Wisdom, in California. Meklit has released four studio albums.
What can an object reveal about interplanetary travel? Sculptor Sara Hanson created bio-scenic public art sculptures designed to share images between earthlings and outer space. Hanson also just bought a bus to contain her mobile foundry and workshop so she can travel around and teach others to make metal art. KFAI's Dixie Treichel reports.
That's our show for this week on this planet. Thanks to Patrick Garrett and Elizabeth Hill for production assistance. Our executive producer is Dr. Alan Chartock. Our theme music is Glow in the Dark by Kevin Bartlett. This show is a national production of Northeast Public Radio. If you'd like to hear this show again, sign up for our podcast, or visit the 51% archives on our web site at wamc.org. And follow us on Twitter @51PercentRadio
PHOTO CREDIT: LAUREN BAVIS, SIDE EFFECTS PUBLIC MEDIA