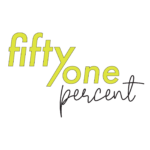 VoteRunLead trains women to run for office. And win. With more than 33,000 women trained to run for office, VoteRunLead is the largest campaign and leadership program in the country, working to equip women with the right know-how and training to help them enter politics with a purpose. VoteRunLead empowers women to run as they are, build a campaign based on their own passions, ideas and values. Erin Vilardi is founder and CEO of VoteRunLead, and begins by speaking to the record number of women sworn in for the new Congress.
She mentioned Congresswoman Donna Shalala as being one of the older newbies to Congress at age 77. Another Democrat, Ilhan Omar of Minnesota is one of the first Muslim women and first Somali American serving in Congress.
Decades before "Cat in the Hat," another children's book surprised readers with its inventiveness. "Millions of Cats," by Minnesota's Wanda Gag, combined illustration and text on the same page in a way people hadn't seen before. KFAI's Emily Bright reports.
NEW YORK (AP) — Critics have been on the case of one of the tech industry's largest trade shows for not including enough female speakers. That changed this year at CES, the consumer electronics show in Las Vegas. One of the event's most outspoken critics, a group called GenderAvenger, recently awarded CES a "Gold Stamp of Approval" for a 2019 roster of keynote and featured speakers that the group says is 45 percent women — 60 percent of them women of color. Leveling the playing field often means more than inviting female CEOs to speak. Attendance, for example, is still largely male, reflecting the gender imbalance of the broader tech industry.
NEW YORK (AP) — Police are closing rape investigations at the lowest rate in decades despite advancements in forensic testing. That's according to FBI data showing sexual assault is second only to robbery in the least solved categories of violent crime. Police nationwide cleared just 32 percent of rape investigations last year. That rate has fallen from 62 percent in 1964. The declining clearance rate comes even as the #MeToo movement is empowering women to speak up about sexual assault. Rape remains among the most underreported crimes with studies showing as few as one in three victims report to law enforcement. Sexual assault is among the most difficult crimes to solve as the cases often lack witnesses and physical evidence. But several experts say police have not dedicated sufficient resources to investigating rape.
And now writer Dr. Jeri Burns brings us other points of view.
Dr. Jeri Burns is a storyteller, writer, and educator living in New York's Hudson Valley. You can find her at storycrafters.com. She is co-author of the recently published book "Storytwisting: A Guide to Remixing and Reinventing Stories." Burns also is an adjunct professor in the Department of Communication at the State University of New York at New Paltz.
That's our show for this week. Thanks to Patrick Garrett and Elizabeth Hill for production assistance. Our executive producer is Dr. Alan Chartock. Our theme music is Glow in the Dark by Kevin Bartlett. This show is a national production of Northeast Public Radio. If you'd like to hear this show again, sign up for our podcast, or visit the 51% archives on our web site at wamc.org. And follow us on Twitter @51PercentRadio
"Contributions to 51% #1539 come from the Associated Press. All Rights Reserved."