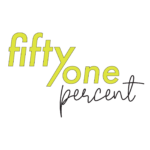 On this week's 51%, we speak with filmmaker Barbara Kopple, about her current works, and one from decades ago; hear wistful words about a lesbian bar up for sale; and learn about carving spoons in a women's woodshop. 
In her documentary, "A Murder in Mansfield," Barbara Kopple explores the legacy of the 1989 murder of Noreen Boyle in Mansfield, Ohio. Boyle's 12-year-old son Collier had delivered testimony blaming his father for the murder. Now, more than two decades later, Collier Boyle returns to Ohio seeking to retrace his past and confront his imprisoned father, who remains in denial of his guilt. It is a film about human resilience. Kopple, a two-time Academy Award-winning filmmaker, for "Harlan County USA," about a violent miner strike, and "American Dream," about a strike at food corporation Hormel, is producer and director of "A Murder in Mansfield." I caught up with her at the film's screening at the Woodstock Film Festival in the fall and first asked to what she attributes being a prolific filmmaker.
That was filmmaker Barbara Kopple at the Woodstock Film Festival, where she attended the screening of her documentary "A Murder in Mansfield."
An historic lesbian bar on Cape Cod is up for sale. It opened in 1955, serving women who made the pilgrimage to Provincetown. Reporter Monique LaBorde went on a journey of her own to get the story of the Cape's last lesbian bar. Just a note that there are some sexual descriptions in the piece.
BERLIN (AP) — Two Austrian women are the first same-sex couple to officially tie the knot in the predominantly Catholic country, following years of legal challenges from gay rights groups. Public broadcaster ORF reported that, just after the new year, the two women wed in a ceremony in Velden, southern Austria. The couple, both 37, had reportedly been engaged for four years. Austria's constitutional court ruled in 2017 that same-sex couples should have the right to marry from Jan. 1, 2019. Previously, same-sex couples could only enter into a registered partnership that granted fewer rights than marriage. Austria's current governing parties, the People's Party and the Freedom Party, had strongly opposed granting same-sex couples the right to marry, but said they would respect the court's ruling.
Jess Hirsch visited Sweden to learn how to carve spoons. Now she's an advocate of "slug slöjd," a artistic technique favoring axes and saws over power tools. KFAI's Angela Lundberg reports.
That's our show for this week. Thanks to Patrick Garrett and Elizabeth Hill for production assistance. Our executive producer is Dr. Alan Chartock. Our theme music is Glow in the Dark by Kevin Bartlett. This show is a national production of Northeast Public Radio. If you'd like to hear this show again, sign up for our podcast, or visit the 51% archives on our web site at wamc.org. And follow us on Twitter @51PercentRadio
"Contributions to 51% #1538 come from the Associated Press. All Rights Reserved."