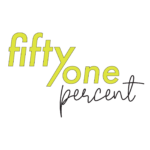 On this week's 51%, meet a businesswoman whose biofuel crops include sunflowers, Olympic gold medal gymnast Aly Raisman shares some life lessons and hear from a mother-daughter dance team from Haiti.
We begin our show with Dr. Sharon Ufberg and her 51% segment "Force of Nature." This time, she interviews Kelly King, co-founder of Pacific Biodiesel the only commercial producer of biofuels in Hawaii that repurposes cooking oil waste from restaurants into nontoxic biodegradable fuel. On Earth Day in 2016, Pacific Biodiesel's Big Island facility became the first in the world to be certified by the Sustainable Biodiesel Alliance for its sustainable production and distribution practices. In addition, King's company grows sunflowers in Maui on land previously used for sugar cane production, and is repurposing nut and avocado oils for sunscreen and beauty products, adding to the company's sustainable model of zero-waste agriculture, clean energy and food. King also serves as Maui councilmember. And she begins by talking about why she co-founded a biodiesel company 23 years ago.
Dr. Sharon Ufberg co-founder of the personal development/wellness company, Borrowed Wisdom, in California.
As her sport undergoes a national reckoning, Olympic gold medal gymnast Aly Raisman spoke before a supportive crowd at the University at Albany recently. 51%'s Ian Pickus reports.
In 2010, an earthquake shook Haiti, killing at least 200,000 people. In response, some Minnesota couples adopted Haitian children. That inspired a mother-daughter dance team to move to the state and lead Afoutayi, a dance company dedicated to Haitian culture. KFAI's Anna Stitt reports.
NEW YORK (AP) — The "Fearless Girl" statue in Manhattan that inspired millions with a message of female empowerment has a new permanent home in front of the New York Stock Exchange. The statue was removed on Nov. 27 from its spot opposite Wall Street's "Charging Bull" and unveiled at its new location in early December. The hands-on-hips bronze statue was intended as a temporary display when Boston-based State Street Global Advisors installed it in March 2017 to encourage corporations to put more women on their boards. Tourists flocked to a traffic island for selfies with the 4-foot bronze celebrity. City officials said the crowds were causing a traffic hazard. The bull will join the Fearless Girl at a later date.
That's our show for this week. Thanks to Patrick Garrett and Elizabeth Hill for production assistance. Our executive producer is Dr. Alan Chartock. Our theme music is Glow in the Dark by Kevin Bartlett. This show is a national production of Northeast Public Radio. If you'd like to hear this show again, sign up for our podcast, or visit the 51% archives on our web site at wamc.org. And follow us on Twitter @51PercentRadio
"Contributions to 51% #1535 come from the Associated Press. All Rights Reserved."