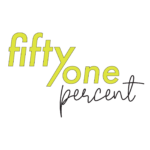 On this week's 51%, we meet two filmmakers behind an activist film about abortion and storyteller Dr. Jeri Burns delivers her view on a school pledge.
That's part of the trailer for the film "Ask for Jane." It's a film about activism and is based on a true story out of Chicago spanning the years 1969 to 1973. The movie focuses on an underground network willing to defy the authorities and ultimately help more than 11,000 women secure safe but illegal abortions. Screenings began in the fall for "Ask for Jane," including at the Woodstock Film Festival in New York, where I caught up with producer and actor Cait Cortelyou, along with writer and director Rachel Carey. Cortelyou begins.
JACKSON, Miss. (AP) — Meantime, on November 20, a federal judge struck down a Mississippi abortion law that is one of the most restrictive in the United States. The Mississippi law bans most abortions after 15 weeks. One day later, Mississippi's governor said he wants the state to appeal the ruling. U.S. District Judge Carlton Reeves ruled that the law "unequivocally" violates women's constitutional rights. The only abortion clinic in Mississippi sued when Republican Governor Phil Bryant signed the law in March, and Reeves issued a temporary restraining order the next day to keep the state from enforcing the law.
WASHINGTON (AP) — The November elections ushered in the year of the woman. But congressional Republicans are not well represented. West Virginia's Carol Miller will be the only Republican woman entering the 435-member House as a newcomer in January. She'll join what may be the chamber's smallest group of female GOP lawmakers since the early 1990s, 13 of at least 199 Republicans. Democrats will have at least 89.
Those numbers have Republicans searching for fast answers to the glaring gender disparity in their ranks. They're concerned that Democrats' lopsided edge among women voters could carry over to 2020, when President Donald Trump will be seeking a second term and House and Senate control will be in play. If the current trend continues, Republicans risk being branded the party of men.
BOSTON (AP) — The latest crop of U.S. Rhodes scholars includes 21 women, the most ever in a single Rhodes class, and almost half of the 32 winners are immigrants or first-generation Americans. The Rhodes Trust recently announced the 32 men and women chosen from a group of 880 applicants endorsed by 281 U.S. colleges and universities for studies beginning next fall at Oxford University in England.
The organization says this is the first year of eligibility for the scholarship for those covered by an Obama-era program, Deferred Action for Childhood Arrivals, that shields young immigrants from deportation, and that a DACA recipient from Harvard is a new Rhodes scholar.
And now writer Dr. Jeri Burns tells us about the sense of certain words.
Dr. Jeri Burns is a storyteller, writer, and educator living in New York's Hudson Valley. You can find her at storycrafters.com. She is co-author of the recently published book "Storytwisting: A Guide to Remixing and Reinventing Stories." Burns also is an adjunct professor in the Department of Communication at the State University of New York at New Paltz.
That's our show for this week. Thanks to Patrick Garrett and Elizabeth Hill for production assistance. Our executive producer is Dr. Alan Chartock. Our theme music is Glow in the Dark by Kevin Bartlett. This show is a national production of Northeast Public Radio. If you'd like to hear this show again, sign up for our podcast, or visit the 51% archives on our web site at wamc.org. And follow us on Twitter @51PercentRadio
"Contributions to 51% #1532 come from the Associated Press. All Rights Reserved."