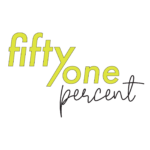 On this week's 51%, we hear from a woman about how search engines reinforce racism.
Dr. Safiya Noble was studying Library Science when an academic colleague suggested she google "black girls." The top search results were images that perpetuated negative stereotypes, misogyny and exploitation. That discovery was the beginning of an investigation that eventually became Noble's book, "Algorithms of Oppression: How Search Engines Reinforce Racism". Inflection Point host Lauren Schiller spoke with Noble at the University of Southern California, Annenberg School of Communication, where she's an assistant professor.
Hear the full conversation and Schiller's other conversations at inflectionpointradio.org, and on her Inflection Point podcast.
KIGALI, Rwanda (AP) — A new report says more women in the poorest countries are using modern contraception, signifying progress in efforts to involve women in family planning. But the report that was launched in mid-November by the U.N.-backed advocacy group FP2020, says many others who want to delay or prevent pregnancy are unable to access contraception, often due to lack of information. The report says access to modern contraception helped prevent more than 119 million unintended pregnancies from July 2017 to July 2018. Beth Schlachter, executive director of FP2020, told The Associated Press that for poor families to feed themselves and recover from poverty, women and girls must be able to decide how many children they want to have. The report says contraceptive use is growing fastest in Africa even though the region's fertility rates remain high.
That's our show for this week. Thanks to Patrick Garrett and Elizabeth Hill for production assistance. Our executive producer is Dr. Alan Chartock. Our theme music is Glow in the Dark by Kevin Bartlett. This show is a national production of Northeast Public Radio. If you'd like to hear this show again, sign up for our podcast, or visit the 51% archives on our web site at wamc.org. And follow us on Twitter @51PercentRadio
"Contributions to 51% #1531 come from the Associated Press. All Rights Reserved."