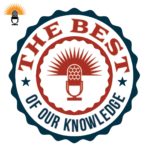 For the fourth time in American history, congress has started impeachment proceedings against the president. However, this is not a new or particularly American experience.
Today on the Best of Our Knowledge, we open up history class to look at the past, present and future, the history of impeachment.
We'll also look at the advantages and the academic future of being bilingual.