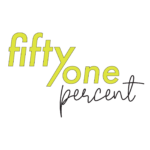 In the 1990s, a "purity industry" emerged out of the white evangelical Christian culture. Purity rings, purity pledges, and purity balls came with a dangerous message: girls are potential sexual "stumbling blocks" for boys and men, and any expression of a girl's sexuality could reflect the corruption of her character. This message traumatized many girls—resulting in anxiety, fear, and experiences that mimicked the symptoms of Post-Traumatic Stress Disorder—and trapped them in a cycle of shame. Linda Kay Klein is the author of "Pure: Inside The Evangelical Movement That Shamed A Generation Of Young Women And How I Broke Free". She discusses the book with 51%'s Joe Donahue.
Nonprofit organization Project Drawdown has an educational initiative called Project Learn that brings forward a solutions-based approach to climate change. The initiative is based on the New York Times bestseller "Drawdown: The Most Comprehensive Plan Ever Proposed to Reverse Global Warming." Paul Hawken edited the book that maps, measures, models and describes the 100 most substantive solutions to global warming. Hawken says the top solutions come as a surprise to many.
SEOUL, South Korea (AP) — North Korean refugees say sexual violence against women in their former homeland is part of daily life. But a new report suggests there's little chance that abused women in the North will get to say "MeToo" anytime soon. North Korea's highly patriarchal society means many women feel powerless to demand accountability over sexual violence, many are also ashamed of being abused, and some choose to keep silent because of flimsy law enforcement and support systems. This is according to a report recently published by Human Rights Watch based on interviews with 106 North Koreans who left the country, more than half of them after 2011.
UNITED NATIONS (AP) — The U.N. Security Council has authorized action against illicit oil exports from Libya until February 2020 and added planning and committing sexual and gender-based violence as reasons for sanctions, despite objections from Russia and China. The November 5 vote in the United Nation's most powerful body was 13-0, with Russia and China abstaining. The Netherlands and Sweden pushed for including "planning, directing or committing acts involving sexual and gender-based violence" as criteria for sanctions, citing the increasingly worrying problem in Libya especially against migrants trying to reach Europe. Russia's U.N. Ambassador said Moscow objected to sexual and gender-based violence being included in a resolution dealing with threats to international peace and security, saying those issues are considered at the Human Rights Council and the Commission on the Status of Women.
That's our show for this week. Thanks to Patrick Garrett and Elizabeth Hill for production assistance. Our executive producer is Dr. Alan Chartock. Our theme music is Glow in the Dark by Kevin Bartlett. This show is a national production of Northeast Public Radio. If you'd like to hear this show again, sign up for our podcast, or visit the 51% archives on our web site at wamc.org. And follow us on Twitter @51PercentRadio
"Contributions to 51% #1530 come from the Associated Press. All Rights Reserved."