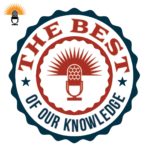 One of the best ways to educate yourself about a community is to read, watch or listen to their local media. But independent local media outlets are becoming scarce.
Today on the Best of Our Knowledge, we present the story of the death, and possible resurrection of the Missoula Independent.
We'll also talk about medical ethics inside the lab, and spend an Academic Minute with big and small dogs.