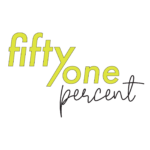 On this week's 51%, a woman sets to tell a different kind of story about potential drilling in a refuge; we meet a veteran helping to heal her emotional wounds outdoors; and storyteller Dr. Jeri Burns shares her view on implicit bias.
In a story from Wyoming Public Media's podcast HumaNature, host Caroline Ballard introduces us to a woman who set out on a bicycle to promote her documentary about the people who live in the Arctic National Wildlife Refuge. But when she encountered a different point of view, she found she had to listen.
This story was produced by Caroline Ballard, Lah, Erin Jones, Anna Rader, and Micah Schweizer. More stories are at HumaNaturePodcast.org, a production of Wyoming Public Media.
We'll stay on the West Coast for another story about the outdoors. Long after military veterans leave the armed forces, the emotional wounds from their years of service can linger. One way that some seek relief is by spending time outdoors at a camp in Big Bear, California. Libby Denkmann reports on the lasting impact of what's known as recreational therapy.
This story was produced by the American Homefront Project, a public media collaboration that reports on American military life and veterans. Funding comes from the Corporation for Public Broadcasting.
And now writer Dr. Jeri Burns weighs on implicit bias.
Dr. Jeri Burns is a storyteller, writer, and educator living in New York's Hudson Valley. You can find her at storycrafters.com. She is co-author of the recently published book "Storytwisting: A Guide to Remixing and Reinventing Stories." Burns also is an adjunct professor in the Department of Communication at the State University of New York at New Paltz.
Credits:
Thanks to Patrick Garrett and Elizabeth Hill for production assistance. Our executive producer is Dr. Alan Chartock. Our theme music is Glow in the Dark by Kevin Bartlett. This show is a national production of Northeast Public Radio. If you'd like to hear this show again, sign up for our podcast, or visit the 51% archives on our web site at wamc.org. And follow us on Twitter @51PercentRadio
PHOTO COURTESY OF HUMANATURE