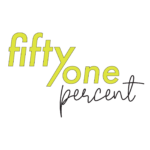 On this week's 51%, a filmmaker has a documentary about women facing cyber harassment, we meet a 12-year old who is working on testing water for lead, and hear from a pipa player.
The new documentary film, "Netizens," exposes the proliferation of cyber harassment faced by women, spreading from the web to the most intimate corners of their lives. As the Internet becomes the next frontier of civil rights, this feature documentary follows three women who are targets of harassment, along with advocates, legal experts and others, as they confront digital abuse and strive for equality and justice online. Cynthia Lowen is an award-winning filmmaker and writer and is director and producer of "Netizens."
The discovery of lead in drinking water systems in Flint, Michigan, and other cities around the country has motivated researchers to find new, and faster, ways to detect contamination in water supplies. One scientist who recently invented a way to rapidly test for lead in water developed her award-winning solution between swim team practice and piano lessons.
Girls get slightly higher grades in science and math worldwide than boys, but fewer enter STEM professions.
When the Minnesota Timberwolves asked Gao Hong to play the "Star-Spangled Banner" before a game, she was nervous. This would be the first time most fans had heard her — or anyone — play the Chinese pipa. And she wanted them to love it.
Thanks to Patrick Garrett for production assistance. Our executive producer is Dr. Alan Chartock. Our theme music is Glow in the Dark by Kevin Bartlett. This show is a national production of Northeast Public Radio. And follow us on Twitter @51PercentRadio