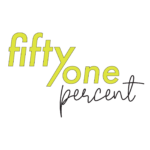 This election cycle is being billed as another "Year of the Woman" … with a record number of female candidates running for office. Despite increasing representation in Congress, however, some research suggests women have less political clout now than in the 1950s. From the Ways & Means podcast, Carol Jackson. The Ways & Means podcast is produced by Duke University's Sanford School of Public Policy.
Justice Brett Kavanaugh's confirmation to the Supreme Court has a history professor in New York reflecting upon the role of male privilege and entitlement. Vassar College's Dr. Mita Choudhury is an expert on sexual abuse in the Catholic Church. I spoke with her about the correlations she saw at play during the Kavanaugh hearings.
Next year, Albany, New York, will host a six-day international sporting competition and entertainment festival, and all the athletes will be women. 51%'s Dave Lucas has more.
Donna de Varona, the former Olympic swimming gold medalist sports journalist who you just heard in this story, says Aurora includes games that had been absent for some time from the Olympics. Donna De Varona also is Aurora Games advisory board member.
We now welcome back to the show Dr. Sharon Ufberg, with her 51% segment "Force of Nature." She interviews Susan Flora, who has a history in international educational publishing. Flora started her own company 10 years ago – WordTeasers. And the idea began with Flora's need to help her then 16-year-old son improve his vocabulary and performance on the SATs. The result was SAT Vocabulary, the first in a series of interactive card games that challenge players with questions, to get everyone talking, laughing and learning. Ufberg asks Flora why she decided to create WordTeasers.
That was Susan Flora of WordTeasers. She was speaking with Dr. Sharon Ufberg, who is co-founder of the personal development/wellness company, Borrowed Wisdom, in California.
Adina Burke ignores the haters who tell her what to do. The artist does her own thing, spoken word, along with and essays and poems on disability and sexuality. KFAI's Dixie Treichel reports.
That's our show for this week. Thanks to Patrick Garrett for production assistance. Our executive producer is Dr. Alan Chartock. Our theme music is Glow in the Dark by Kevin Bartlett. This show is a national production of Northeast Public Radio. If you'd like to hear this show again, sign up for our podcast, or visit the 51% archives on our web site at wamc.org. And follow us on Twitter @51PercentRadio