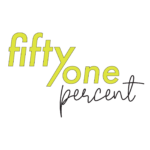 On this week's 51%, we hear about a book that highlights women in aviation; tune into a woman's story about another woman's solitary life; and find out about testosterone's effect on women's hearts.
Keith O'Brien's latest book, "Fly Girls: How Five Daring Women Defied All Odds and Made Aviation History" recounts how a cadre of women banded together to shatter an outdoor glass ceiling, and battle injustices that conspired to keep them out of the sky. In 1928, less than a dozen American women had a government-issued pilot's license, making the few women who flew planes true radicals. "Fly Girls" tells their story—the story of women fighting for the right to fly planes, winning the right to race them, and then beating the men in one of the most dangerous air races of them all.
Award-winning journalist Keith O'Brien is a former Boston Globe reporter. He is a regular contributor to NPR and has written for the New York Times Magazine. 51%'s Joe Donahue spoke with O'Brien about "Fly Girls."
That was author Keith O'Brien, speaking with 51%'s Joe Donahue. O'Brien's new book is entitled, "Fly Girls: How Five Daring Women Defied All Odds and Made Aviation History."
We return to terra firma for this next piece, which was originally written as a Facebook post that went viral. It's the story of a strange funeral. The woman who died was a holocaust survivor who had lived a solitary life for decades. There was concern that no one would even show up for her burial. But, as we hear from Ruth Efroni, that's not what happened.
Ruth Efroni is a TV producer and writer. Her first book, a collection of autobiographical essays, was published this year. All the music in this story was composed specifically for the show by Collin Oldham of Portland, Oregon.
Is high testosterone hurting women's hearts? Elizabeth Tracey reports.
ITHACA, N.Y. (AP) — Cornell University's College of Engineering says it now enrolls equal numbers of undergraduate women and men. The college says it reached the milestone with the arrival of the Class of 2022 amid increased outreach. Cornell Engineering now has 1,556 female undergraduates and 1,567 male undergraduates. Women actually outnumber men in the incoming class, 412 to 366. Nationwide, women represent less than a quarter of undergraduate engineering majors.
BOSTON (AP) — A Massachusetts living history museum that depicts life in the early 19th century is looking to overhaul the way it presents the past in an effort to stay relevant to a 21st century audience, and that means looking at women's roles. Old Sturbridge Village has received a $75,000 grant from the National Endowment for the Humanities it will use to partner with scholars and other consultants for a multiyear study into how it portrays four areas: agriculture and food, civics, industry and economy, and race and gender. As part of this, the museum will take a look at the role women played in early 19th century society. The museum in Sturbridge depicts life in a small New England town of the 1830s.
LOS ANGELES (AP) — A new study says that the TV industry's hiring of first-time female directors and directors of color hit record highs for the second year in a row. According to a Directors Guild of America study, women represented 41 percent of first-time TV episode directors in the 2017-18 season. The Guild says that's 8 percentage points higher than the previous season. (:24)
That's our show for this week. Thanks to Patrick Garrett for production assistance. Our executive producer is Dr. Alan Chartock. Our theme music is Glow in the Dark by Kevin Bartlett. This show is a national production of Northeast Public Radio. If you'd like to hear this show again, sign up for our podcast, or visit the 51% archives on our web site at wamc.org. And follow us on Twitter @51PercentRadio
"Contributions to 51% #1521 come from the Associated Press. All Rights Reserved."