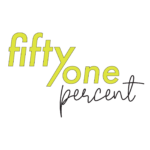 On this week's 51%, we hear about veterans running for Congress, with focus on a particular woman; and meet a military spouse whose company focuses on other military spouses. Plus, we jump into the world of women's wrestling.
In the 1960s, about 75 percent of the members of Congress were veterans. Now, that percentage has dropped to 19 percent. But this year, dozens of former service members are running for congressional seats, including an unprecedented number of female veterans. Reporters Carson Frame and Bobbie O'Brien look at how that's playing out in one Texas district.
This story was produced by the American Homefront Project, a public media collaboration that reports on American military life and veterans. Funding comes from the Corporation for Public Broadcasting.
Meantime, Lisa Bradley is remembering a veteran lawmaker — Senator John McCain, who recently died at age 81 from brain cancer. Bradley says the Republican from Arizona who had served as a Navy pilot, was a champion for the plight and sacrifices of military spouses and families. McCain was part of a bipartisan effort to help with employment for military spouses, and a provision he had worked on with Democratic Virginia Senator Tim Kaine was in the recently signed John S. McCain National Defense Authorization Act for Fiscal Year 2019. Bradley, herself a military spouse, is co-founder of R.Riveter — a company created by military spouses for military spouses.
That was Lisa Bradley, co-founder of R. Riveter.
The world of professional wrestling is largely dominated by men, but women are increasingly getting in on the action. The groundwork was laid decades ago. Rachel Otwell brings us the stories of some of those females fighting for inclusion.
That's our show for this week. Thanks to Patrick Garrett for production assistance. Our executive producer is Dr. Alan Chartock. Our theme music is Glow in the Dark by Kevin Bartlett. This show is a national production of Northeast Public Radio. If you'd like to hear this show again, sign up for our podcast, or visit the 51% archives on our web site at wamc.org. And follow us on Twitter @51PercentRadio