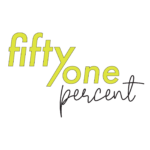 On this week's 51%, a musician speaks to Aretha Franklin's accomplishments; hear from the head of a farm sanctuary about how she's adapting to the times; and learn why Section 377 is in the spotlight in India.
Though Aretha Franklin is the singer here, it was Otis Redding who actually wrote the lyrics and first recorded the song. Franklin came along and made it her own, transforming the song that leads even the inhibited into singing along at the tops of their lungs into what would become a feminist anthem. And it's a song with relevance, no matter the times in which we find ourselves.
In "(You Make Me Feel Like) A Natural Woman," Franklin sang about a lover, but made the song a celebration of womanhood itself. "Sisters Are Doin' It For Themselves" — a duet with the Eurythmics — also resonates deeply with women and has been covered by a slew of female artists.
Aretha Franklin — the Queen of Soul — died August 16 at age 76 from pancreatic cancer. She is being remembered as a gospel and pop giant and a civil rights beacon. Justin Patch is a post-doctoral fellow in music at Vassar College in Poughkeepsie, New York. A musician himself, Patch specializes in the intersection of music and American politics and he spoke with 51%'s Ian Pickus the week Franklin died. Patch begins with his reaction to the loss of Aretha Franklin.
Weaving animal advocacy issues with social justice issues is something Rachel McCrystal sees as integral to getting out her organization's message. She's the executive director of the Woodstock Farm Sanctuary in High Falls, New York. I spoke with her about this and other ways to ensure the sanctuary is as progressive and inclusive as possible.
Next, we'll learn about Section 377 from KALW's Sandip Roy.
LONDON (AP) — The London Fire Brigade wants the media to stop depicting firefighters as hunky sex objects. The service says the images are sexist and deter women from joining the profession. The brigade has criticized reality TV show "Love Island" for including a "fireman challenge" in which male contestants had to strip down and pretend to rescue a woman in danger. Commissioner Dany Cotton, the first woman to lead the British capital's fire brigade, said the depiction "reinforces the misconception that all firefighters are musclebound men." The brigade also criticizes advertisements for depicting firefighting as "a man's job," including an ad for a toilet cleaner in which women objectify a male firefighter. Just 300 of the brigade's 5,000 operational firefighters are women — a number managers want to increase.
That's our show for this week. Thanks to Patrick Garrett for production assistance. Our executive producer is Dr. Alan Chartock. Our theme music is Glow in the Dark by Kevin Bartlett. This show is a national production of Northeast Public Radio. If you'd like to hear this show again, sign up for our podcast, or visit the 51% archives on our web site at wamc.org. And follow us on Twitter @51PercentRadio
"Contributions to 51% #1519 come from the Associated Press. All Rights Reserved."