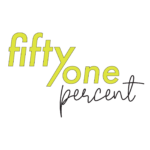 On this week's 51%, a drone photographer endeavors to get more women into the field while another photographer tells her subjects to lose the smile. And a transgender woman makes history in the world of politics. 
According to BeaconSkySurvey, fewer than 4 percent of remote drone pilot certificates are held by women. The female founder of the aerial mapping and surveying services company analyzed the FAA's 2016 civil airmen statistics, and found the highest percentage of female drone pilots, at 6 percent, could be found in Montana, New Mexico, Vermont and Washington, with some 8 percent in Alaska and Hawaii.
Based in Southern California, Emily Kaszton is an award-winning photographer and videographer who specializes in landscape, aerial, and portrait work. But it was through her commercial real estate clientele that she fell in love with flying drones. And she works to inspire women to enter the field. Kaston shares her reaction to the figure of 4 percent of drone pilots are female.
That was Emily Kaszton, a drone photographer in California.
When parents hire Shelly Mosman to photograph their children, they're encouraged to bring an animal to the studio and leave the smiles behind. KFAI's Nancy Rosenbaum produced this audio portrait of an unconventional photographer-for-hire.
Voters in Vermont in August chose their general election candidates and made history in the Democratic gubernatorial primary. Christine Hallquist is now the first openly transgender person to win a major party's nomination for governor in U.S. history. 51%'s Pat Bradley has more.
TUNIS, Tunisia (AP) — Tunisia's president has promised to submit a bill to parliament that aims to give women equal inheritance rights with men, as debate over the topic of inheritance reverberated around the Muslim world. In a speech marking Women's Day in Tunisia, President Beji Caid Essebsi said he wants to submit the proposal "as soon as possible," probably when parliament resumes in October.
The current system, which is based on Islamic Shariah law, generally grants daughters only half the inheritance given to sons, and is standard practice in most Muslim countries. Many Muslim clerics see the inheritance rules as enshrined in the Quran, Islam's holy book. Since independence from France in 1956, Tunisia has been a standard-bearer in the Muslim world for women's rights. In July, a woman from Tunisia's moderate Islamic party was elected mayor of Tunis, the capital, the first time a woman has held the post.
The president's decision is based on the recommendations of a 300-page government report. It recommended the change in inheritance rights as well as proposals to end the death penalty and legalize homosexuality, which now in Tunisia is outlawed and punished with three years in prison.
This next piece is entitled "Hecho a Mano y Corazón," or handmade and made from the heart. It's about two sisters continuing a tradition in Texas carried from Mexico.
This story was produced for Stories from Deep in the Heart, a project of Texas Folklife, for the 2018 Stories Summer Institute series "Immigration and Labor: Stories from the Texas Workforce."
That's our show for this week. Thanks to Patrick Garrett for production assistance. Our executive producer is Dr. Alan Chartock. Our theme music is Glow in the Dark by Kevin Bartlett. This show is a national production of Northeast Public Radio. If you'd like to hear this show again, sign up for our podcast, or visit the 51% archives on our web site at wamc.org. And follow us on Twitter @51PercentRadio
"Contributions to 51% #1518 come from the Associated Press. All Rights Reserved."