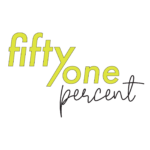 On this week's 51%, here from a woman dating afar. Immigrant women find support in a certain group, and moving can mean a career issue for military spouses.
If you grew up before the cellphone era, or BCE as some of our younger listeners might think of it, you'll remember what it was like to actually have to wait in one place for someone to call. This could be really frustrating, and even more so than when it came to the dating world. You could wait around endlessly for the phone to ring, and it might not. In some ways, it seems like we're talking about the Dark Ages. But you might also think of it as a lost Eden. I mean, today, with all the countless dating apps – Tinder, Bumble, JSwipe, and the list goes on – people are in this frantic holding pattern all the time. Every ping, every vibration, could be a message from the one. It's exhausting. This next story is about dating in the smartphone age. Actually, it's about a lot more. Judah Kauffman tells us how one woman from Tel Aviv had to decide between listening to her instincts or trusting an algorithm.
Additional Credits: The original music was written and performed by Ari Wenig. Editing by Julie Subrin, Recorded by Ben Wallick and Paul Ruest and mixed by Sela Waisblum.
Grupo de Mujeres, or Womens' Group, is there for the dignity of the women and their families at the Workers Defense Project. You're about to hear a few of the women's stories, produced by John Poyner for Stories from Deep in the Heart, a project of Texas Folklife, for the 2018 Stories Summer Institute series "Immigration and Labor: Stories from the Texas Workforce."
Military families move a lot, which can make it hard for service members' spouses to maintain steady careers. It's especially difficult in careers like health care that require professional licenses, because those licenses rarely transfer from state to state. Sarah Harris reports.
This story was produced by the American Homefront Project, a public media collaboration that reports on American military life and veterans. Funding comes from the Corporation for Public Broadcasting.
A large study of first-time moms finds that they are less likely to need a cesarean delivery if labor is induced at 39 weeks rather than waiting for it to start on its own. The results overturn the longtime view that inducing labor raises the risk for a C-section. Two leading OB-GYN doctor groups say it's now reasonable to offer that option to women at low risk of birth complications.
Study participants who were induced were less likely to develop dangerous high blood pressure at the end of pregnancy and reported less pain and a greater sense of control. Babies had fewer respiratory problems and spent less time in the hospital. Results were published by the New England Journal of Medicine.
TOKYO (AP) — A Tokyo medical school has apologized after an internal investigation confirmed that it systematically altered entrance exam scores for years to limit the number of female students and ensure more men became doctors. Tokyo Medical University manipulated all entrance exam results starting in 2006 or even earlier, according to findings released August 7 by lawyers involved in the investigation, confirming recent reports in Japanese media.
The school said the manipulation should not have occurred and would not in the future, and it will consider retroactively admitting those who otherwise would have passed the exams, although it did not explain how it would do so. Nearly 50 percent of Japanese women are college educated — one of the world's highest levels — but they often face discrimination in the workforce. Women also are considered responsible for homemaking, childrearing and elderly care, while men are expected to work long hours and outside care services are limited.
There's nothing like witnessing a field of fireflies on a stellar summer night. Gone are the days from childhood when capturing fireflies in a jar was a pastime. I know, incredibly ecologically incorrect nowadays. I'd never. As I was slipping into slumber on a recent summer night, there was this odd blinking light in the midst. Yup, you know where this is headed. A firefly had made its way into my room. I enjoyed its presence for a few minutes before ushering it outside. So I was quite attracted to the following story, which tell us that if we've noticed more fireflies lighting up our backyards, there's something to this. Veronica Volk brings us this story about the little summer icon.
For more stories about the region, go to greatlakestoday.org
Credits:
That's our show for this week. Thanks to Patrick Garrett for production assistance. Our executive producer is Dr. Alan Chartock. Our theme music is Glow in the Dark by Kevin Bartlett. This show is a national production of Northeast Public Radio. If you'd like to hear this show again, sign up for our podcast, or visit the 51% archives on our web site at wamc.org. And follow us on Twitter @51PercentRadio
"Contributions to 51% #1517 come from the Associated Press. All Rights Reserved."