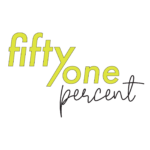 On this week's 51, members of a surf punk band say a nonprofit has given them the confidence to really rock out. And we hear from a woman who decides her double life must come to an end.
Last Import, a Minneapolis surf punk trio, did not meet at a bar or college. They met at a nonprofit called She Rock She Rock, and there's a summer camp component called "Girls Rock n Roll Retreat" or GRRR. KFAI's Ryan Dawes reports that the organization helped instill Last Import members with a loud, punk confidence.
For all the support there is for so many different women and girls in a variety of realms, there are women fighting inner battles, without inclusive spaces, working to be their true selves. An Orthodox Jewish mother has been leading a double life. For years, she kept up the charade until she couldn't. Producer Mishy Harman, of Israel Story, met up with her at a particularly vulnerable point along the way.
Israel Story is brought to you by PRX, and produced with Tablet Magazine. All the original music in this story was composed and performed by Ruth Danon, Noam Sadan and Nili Fink. Sela Waisblum mixed and edited the story.
That's our show for this week. Thanks to Patrick Garrett for production assistance. Our executive producer is Dr. Alan Chartock. Our theme music is Glow in the Dark by Kevin Bartlett. This show is a national production of Northeast Public Radio. If you'd like to hear this show again, sign up for our podcast, or visit the 51% archives on our web site at wamc.org. And follow us on Twitter @51PercentRadio