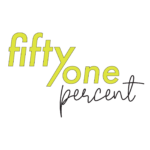 Emily Abad is someone who was raised to put others' needs ahead of her own and not speak up for herself. And so she struggled to find a balance between empathy and assertiveness. When her religious father refused to accept her after she came out as gay, she was at a loss as to what to do. Then she began working with kids at The Mosaic Project, an experiential education program addressing issues of diversity, empathy and conflict resolution. Teaching kids the power of speaking their truth from a place of love helped Abad to find her own voice. Inflection Point host Lauren Schiller spoke with Abad, director of programs for the California-based Mosaic Project, whose mission is to work toward a peaceful future by uniting children of diverse backgrounds, providing them with essential community building skills, and empowering them to become peacemakers.
That was Emily Abad, director of programs for The Mosaic Project. She was speaking with Inflection Point host Lauren Schiller, produced at KALW in San Francisco. Hear Schiller's other conversations at inflectionpointradio.org, and on her Inflection Point podcast.
Women are increasingly using lethal means to commit suicide. Elizabeth Tracey reports.
And that's our show for this week. Thanks to Patrick Garrett for production assistance. Our executive producer is Dr. Alan Chartock. Our theme music is Glow in the Dark by Kevin Bartlett. This show is a national production of Northeast Public Radio. If you'd like to hear this show again, sign up for our podcast, or visit the 51% archives on our web site at wamc.org. And follow us on Twitter @51PercentRadio