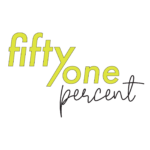 Jennifer Palmieri served as head of communications for Hillary Clinton's 2016 presidential campaign and White House communications director under President Barack Obama. She was also White House deputy press secretary for President Bill Clinton and national press secretary for the Democratic Party. She is currently president of the Center for American Progress Action Fund and author of a new book — "Dear Madam President."
In the book, she uses experiences and lessons from her days in these roles to pen a letter to the first woman president and, by extension, all women seeking positions of power. She aims to forge a new model of leadership that fully embraces women's feminine qualities and demonstrates that women can best serve by being themselves. She says, as a country, we haven't wrapped our heads around what it should look like for a woman to be in the job of president. Our only models are men.
In her book, Palmieri redefines expectations for women and challenges a man's version of how a woman leader should act, talk and dress. I spoke with Palmieri about all of this, starting with whether she thinks Hillary Clinton's loss was a gender issue or likeability factor?
And, she says, reassuring. That was Jennifer Palmieri, whose book is "Dear Madam President," a compendium of experiences and lessons from her days in the Obama White House and Hillary Clinton's presidential campaign – to name a few. It's a letter to the first woman president and all women seeking positions of power.
RIYADH, Saudi Arabia (AP) — Saudi women are driving freely for the first time after years of risking arrest if they dared to get behind the wheel. And with the ban now lifted, a new opportunity has emerged: Working as drivers. It's a job that had been reserved for men only and one that until recently even many Saudi males rejected as socially taboo. Saudi women who want to work as drivers — for ride-hailing services like Uber, for example — are part of a wave of change that has drawn resistance from parts of the male community.
Dianne Reeves can sing effortlessly in whatever style she wants with her far-reaching range, whether it's rhythm-and-blues, gospel, Latin or pop. But jazz always was—and continues to be—her musical foundation.
Imagine a bus load of complete strangers tromping through your front yard, carrying spotting scopes and cameras with telephoto lenses. It's just a day in the life for these Minnesotans and their famous feeders. And there are a few women who don't mind the intrusion. KFAI's Ryan Dawes reports.
In these times, it's a message of humanity worth repeating — We should be more willing to open our arms and our doors, for our fellow people.
And that's our show for this week. But you can join our parade of stories next week. Thanks to Patrick Garrett for production assistance. Our executive producer is Dr. Alan Chartock. Our theme music is Glow in the Dark by Kevin Bartlett. This show is a national production of Northeast Public Radio. If you'd like to hear this show again, sign up for our podcast, or visit the 51% archives on our web site at wamc.org. And follow us on Twitter @51PercentRadio
"Contributions to 51% #1511 come from the Associated Press. All Rights Reserved."