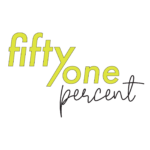 On this week's 51%, the ERA was ratified in Illinois, a singer-songwriter collaborates with veterans and meet a sound designer who takes us into her profession.
The proposed Equal Rights Amendment to the U.S. Constitution went to the states in 1972.  During its legislative session in the spring, the Illinois General Assembly ratified it… 46 years later. Supporters argue that just one more state needs to do the same for ratification efforts to proceed, But, like much about this issue and the debate surrounding it, it's not that simple. Rachel Otwell reports from Springfield, Illinois.  
International women's rights organization Equality Now is unveiling a campaign with Emmy Award-winning Hulu Original Series, "The Handmaid's Tale". The campaign calls on people to use the power of their name and the power of the law to achieve equality for women and girls.
Should postmenopausal women have their testosterone level measured? Elizabeth Tracey reports.
There are hundreds of songs about war, but a new artistic collaboration brings veterans and their families directly into the songwriting process. The result is a new album by singer-songwriter Mary Gauthier. It's called "Rifles and Rosary Beads." Libby Denkmann reports.
This story was produced by the American Homefront Project, a public media collaboration that reports on American military life and veterans. Funding comes from the Corporation for Public Broadcasting and the Bob Woodruff Foundation.
A compelling play is more than just a script, actors and sets. Sound designers like Katharine Horowitz also help create a mood and sense of place for theatergoers. KFAI's Emily Bright spoke to Horowitz about creating imaginary worlds out of sound.
NASHVILLE, Tenn. (AP) — After 80 years of being a male-only organization, the Barbershop Harmony Society has announced that women will be allowed to join the a capella singing organization. The organization, which is based in Nashville, Tennessee, says in a statement on its website that membership to the society is open to everyone, effective immediately. That was June 20. But the statement also says that its local chapters will get to decide how to integrate, or whether to integrate, their singing groups, such as keeping male-only choruses, or having female-only choruses or mixed groups.
This year marks the 50th anniversary of the filming of the Academy Award-winning 1969 movie musical "Hello, Dolly!" in communities of the Hudson Valley region of New York. Christopher Radko, a devotee of the film, organized a Hello Again, Dolly! Festival that includes an exhibit.
And that's our show for this week. But you can join our parade of stories next week. Thanks to Patrick Garrett for production assistance. Our executive producer is Dr. Alan Chartock. Our theme music is Glow in the Dark by Kevin Bartlett. This show is a national production of Northeast Public Radio. If you'd like to hear this show again, sign up for our podcast, or visit the 51% archives on our web site at wamc.org. And follow us on Twitter @51PercentRadio
"Contributions to 51% #1510 come from the Associated Press. All Rights Reserved."