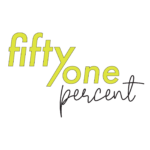 On this week's 51%, a mother experiences the unbearable, and then helps others. Rural communities struggle with few OB/GYNs around and meet Mother Banjo.
In June of 2017, Amy and Joe Loud of Sandwich, Massachusetts, were completely blindsided. They were about to give birth to their second child, and suddenly, they were having to make a decision for which nobody can really prepare. It's a decision a lot of families have to make, but not many talk about. Otis Gray brings us this story where one family does speak about it. Just a note that the subject matter may be upsetting to some listeners.
The fundraising page for Cuddle for A Cause is here.
For years, Missouri's Bootheel region has only had one full time OB/GYN. That's despite having the worst birth outcomes in the state and one of the highest infant mortality rates in the country. Now, the hospital where that doctor practices is closing. Reporter Bram Sable-Smith brings us this piece.
This story was produced by Side Effects Public Media, a reporting collaborative focused on public health.
If you're told your infant has tongue tie, should it be treated? Elizabeth Tracey reports.
She's known as Mother Banjo. Ellen Stanley is a Minneapolis indie-folk songwriter combining traditional gospel sounds with contemporary Americana. She's a familiar name to acoustic music audiences in Minnesota and beyond. Stanley spoke with Phil Nusbaum about the Mother Banjo concept.
LONDON (AP) — Thousands of women turned cities in England, Northern Ireland, Scotland and Wales into rivers of green, white and violet June 10 to mark 100 years since the first women won the right to vote in the U.K. Wearing scarves in the colors of the suffragette movement, women marched through London, Edinburgh, Cardiff and Belfast in events that were part artworks, part parades. The milestone they observed was enactment of the Representation of the People Act, which in 1918 granted property-owning British women over the age of 30 the right to vote. It would be another decade before women in the U.K. would have the same voting rights as men.
GENEVA (AP) — A new study by the organizers of the elite Davos forum has found that women don't just trail men when it comes to making money in many developed countries, they're even farther behind when it comes to pensions. The World Economic Forum says the "gender pension gap" is more than 35 percent in Europe and the United States — more than double the gender gap in pay — and it's growing. WEF says that the gap is expected to reach $400 trillion by 2050, partly as an effect from women lagging behind men in take-home pay as well as fewer years on the job on average. Other contributing factors cited include women's tendency to be more conservative with their investments, and their longer life expectancy than men on average.
And that's our show for this week. Thanks to Patrick Garrett for production assistance. Our executive producer is Dr. Alan Chartock. Our theme music is Glow in the Dark by Kevin Bartlett. This show is a national production of Northeast Public Radio. If you'd like to hear this show again, sign up for our podcast, or visit the 51% archives on our web site at wamc.org. And follow us on Twitter @51PercentRadio
"Contributions to 51% #1509 come from the Associated Press. All Rights Reserved."