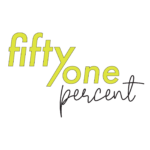 Feminist Ani DiFranco is a musician and an activist, known for her female empowerment themes. She is on her Rise Up tour. 51%'s Josh Landes caught up with DiFranco to get her take on what has changed in her world of music and feminism.
In the 1990s, queer performance artists like Karen Finley created radical, experimental and often politically risky work. These artists rebelled against Reagan-Bush politics, the AIDS crisis, Senator Jesse Helms's attacks on the National Endowment for the Arts, and the era's culture wars. An exhibit curated by Gwyneth Shanks, "A Different Kind of Intimacy: Queer and Radical Performance at the Walker, 1990-1995," chronicles the era. That's that Walker Art Center in Minneapolis. KFAI's Dixie Treichel produced this story.
The VA is expanding its use of art therapy for veterans with traumatic brain injuries and post traumatic stress. It has begun offering tele-health programs in dance, visual art and music. The programs link therapists with veterans in their homes. Bobbie O'Brien sat in on a therapy session in Gainesville, Florida.
This story was produced by the American Homefront Project, a public media collaboration that reports on American military life and veterans. Funding comes from the Corporation for Public Broadcasting and the Bob Woodruff Foundation.
And that's our show for this week. Thanks to Patrick Garrett for production assistance. Our executive producer is Dr. Alan Chartock. Our theme music is Glow in the Dark by Kevin Bartlett. This show is a national production of Northeast Public Radio. If you'd like to hear this show again, sign up for our podcast, or visit the 51% archives on our web site at wamc.org. And follow us on Twitter @51PercentRadio