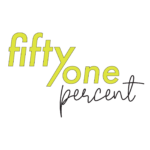 On this week's 51%, suicide rates among female veterans are rising, hear about so-called "John School," and a Rwandan woman shares her escape from genocide.
Women leaving the military often face different psychological issues, compared with men. And when those issues are not addressed, the results can be tragic. In the first of two stories, Jay Price reports on an alarming rise in the number of suicides among female veterans.  
And in the second story, we hear about how the number of female veterans has been growing rapidly, but leaving the military can create different psychological challenges for women. Mental health experts have begun focusing more on female troops' transition to the civilian world. Jay Price reports.
This story was produced by the American Homefront Project, a public media collaboration that reports on American military life and veterans. Funding comes from the Corporation for Public Broadcasting and the Bob Woodruff Foundation.
In central Ohio, law enforcement has seen an increase in sex trafficking, likely due to the opioid epidemic. The demand for this work is driven by men who seek sex. While criminal justice plays a big role in curbing that demand, reporter Esther Honig of Side Effects Public Media asks if education or punishment is more effective?
This story was produced by Side Effects Public Media, a reporting collaborative focused on public health.
Ebralie Mwizerwa is a survivor of the 1994 Rwandan genocide. Her escape, as a mother of four and pregnant at the time, inspired her to create a nonprofit to help other refugees and their children. She shared her struggles and successes with Versify, a show where people tell their stories and then a writer turns their words into poetry. Joshua Moore takes us into a conversation between Mwizerwa and poet Destiny Birdsong.
Versify podcast is a partnership between Nashville's public radio station WPLN and The Porch, a nonprofit writing center, along with PRX. Full length stories and poems can be found at podcasts.wpln.org
Asian-American women are expected to be submissive and quiet. The Funny Asian Women Kollective — also known as FAWK — is out to change that and get big laughs. KFAI's Dixie Treichel produced the profile of the group.
Again, this piece was produced by KFAI's Dixie Treichel. If you think your heard about May Lee-Yang before, you did. We brought you a piece solely about her in Show #1505.
NEW YORK (AP) — The New York Stock Exchange for the first time in its 226-year history will be led by a woman. Stacey Cunningham, who started her career as a floor clerk on the NYSE trading floor, is the 67th president of the Big Board. That means that two of the world's most well-known exchanges will be led by women. Adena Friedman became CEO of Nasdaq in early 2017. Cunningham, who was the chief operating officer for the NYSE Group, succeeds Thomas Farley, who left to head a special purpose acquisition company.
In April, it was announced that the "Fearless Girl" statue, which has become a global symbol of female business prowess, will be moved from her spot staring down Wall Street's bronze "Charging Bull" to a new home facing the New York Stock Exchange.
And that's our show for this week. Thanks to Patrick Garrett for production assistance. Our executive producer is Dr. Alan Chartock. Our theme music is Glow in the Dark by Kevin Bartlett. This show is a national production of Northeast Public Radio. If you'd like to hear this show again, sign up for our podcast, or visit the 51% archives on our web site at wamc.org. And follow us on Twitter@51PercentRadio
"Contributions to 51% #1506 come from the Associated Press. All Rights Reserved."