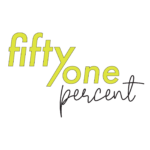 On this week's 51%, what will it take to empower a new generation of women leaders and a Hmong-American smashes stereotypes through her writing.
The last time I spoke with Marianne Schnall, for 51% at least, it was in 2015. In light of Hillary Clinton's presidential campaign, we were revisiting her 2013 book "What Will It Take to Make A Woman President?: Conversations About Women, Leadership and Power". Since then, Schnall launched a movement called What Will It Take, to ignite and empower a new generation of women leaders. The movement has an online platform. I asked her how she came to co-found What Will It Take.
That was Woodstock, New York resident Marianne Schnall, author, activist and speaker, and co-founder of What Will It Take, a media, collaboration, learning and social engagement platform that aims to inspire, connect, educate and engage women to take action and advance in all levels of leadership. From the What Will It Take Platform, she is launching Year of Women events to advance gender equity and women's leadership in business, politics, media and finance.
Writer and performer May Lee-Yang is best known for "Confessions of a Lazy Hmong Woman," a play that smashes stereotypes about what it means to be a Hmong-American female. Her newest play — "The Korean Drama Addict's Guide To Losing Your Virginity" — opens in July 2018 in Minnesota. KFAI's Dixie Treichel produced this profile of Lee-Yang.
And that's our show for this week. Thanks to Patrick Garrett for production assistance. Our executive producer is Dr. Alan Chartock. Our theme music is Glow in the Dark by Kevin Bartlett. This show is a national production of Northeast Public Radio. If you'd like to hear this show again, sign up for our podcast, or visit the 51% archives on our web site at wamc.org. And follow us on Twitter @51PercentRadio