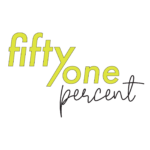 Nearly 1 in 3 Americans live with chronic pain – for which there is no quick fix. But pain experts generally agree that a low-tech approach focused on lifestyle changes can help. And while the treatments can be more expensive – and less convenient – than a bottle of pills, they can help patients get off addictive medications. Side Effects Public Media's Christine Herman reports.
This story was produced by Side Effects Public Media, a news collaborative covering public health.
As a teenager, KFAI's Katie Thorton contracted Lyme disease. She experiences pain in her arms, neck and back, daily. And yet she risks still more pain by jumping on a skateboard. In this audio essay, she explains why.
A community college in western Massachusetts has opened a women's center. 51%'s Josh Landes brings us a piece about the new center at Berkshire Community College in Pittsfield. He starts by speaking with BCC President Ellen Kennedy in the Susan B. Anthony Building.BCC women's center
The STEM fields – science, technology, engineering and math – have traditionally been dominated by men. And that can make it tough for women to break in – or gain respect. The Me Too movement is highlighting those issues. And some female professionals in the Great Lakes Region have their own stories about the culture of gender bias. WBFO's Angelica Morrison has more for Great Lakes Today.
Great Lakes Today is a collaboration of WBFO Buffalo, ideastream Cleveland, and WXXI Rochester. For more stories, visit greatlakestoday.org.
In many families, there's that one person who plays family historian. Eloise Briscoe of Philadelphia has claimed that role. She shared what connects the women in her lineage while speaking to Versify, a show where people tell stories and then a writer turns their words into poetry. Joshua Moore introduces us to Briscoe and poet J. Joseph Kane.
Sometimes it's the Simple Things
Versify podcast is a partnership between Nashville's public radio station WPLN and The Porch, a nonprofit writing center, along with PRX. Full length stories and poems can be found at podcasts.wpln.org
And that's our show for this week. Thanks to Patrick Garrett for production assistance. Our executive producer is Dr. Alan Chartock. Our theme music is Glow in the Dark by Kevin Bartlett. This show is a national production of Northeast Public Radio. If you'd like to hear this show again, sign up for our podcast, or visit the 51% archives on our web site at wamc.org. And follow us on Twitter @51PercentRadio