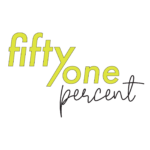 On this week's 51%, an author talks about moving beyond impossible standards for girls, we hear how Sputnik sent women to college and a woman's path to public service started after an act of intimidation against her family.
From the New York Times bestsellers "Odd Girl Out" and "The Curse of the Good Girl," Rachel Simmons' new book "Enough As She Is: How to Help Girls Move Beyond Impossible Standards of Success to Live Healthy, Happy and Fulfilling Lives," gives adults the tools to help girls in high school and college reject super-girl pressure and overcome a toxic stress culture.
Simmons has been researching young women for two decades, and her research shows that girl competence does not equal girl confidence—nor does it equal happiness, resilience, or self-worth. She spoke with 51%'s Joe Donahue.
That was author Rachel Simmons speaking with 51%'s Joe Donahue. Her latest book is "Enough As She Is: How to Help Girls Move Beyond Impossible Standards of Success to Live Healthy, Happy and Fulfilling Lives." She is the co-founder of national nonprofit Girls Leadership.
Women outnumber men on college campuses. But that wasn't always the case. Today we have this story from the Ways&Means podcast, with Emily Hanford.
2018 marks 60 years since the passage of the National Defense Education Act. Tens of thousands of women received financial aid under that legislation — and millions more have benefited from the federal student aid programs that followed. Carl Elliott died in 1999. This story comes to us from the podcast Ways & Means which is produced by the Sanford School of Public Policy at Duke University. You can listen to the full story on their website, Ways-and-Means-show-dot-org.
A city councilwoman shares how her path to public service began with an act of intimidation. Nashville Councilwoman Nancy VanReece was 4-years-old when a rock was thrown through the window of her home. The reason why and how her parents reacted set the course for her life. Joshua Moore brings us this piece in which VanReece's story is turned into a poem.
Versify podcast is a partnership between Nashville's public radio station WPLN and The Porch, a nonprofit writing center, along with PRX. Full length stories and poems can be found at podcasts.wpln.org
NEW YORK (AP) — A bronze statue of a 19th century doctor who did experimental surgery without anesthesia on enslaved African-American women has been removed from Central Park. New York City's Public Design Commission voted to accept a mayoral panel's recommendation to remove the statue of Dr. J. Marion Sims for relocation to Brooklyn's Green-Wood Cemetery, where Sims is buried, accompanied by signage with historical context.
Democratic Mayor Bill de Blasio called for a review of "symbols of hate" on city property eight months ago following a white supremacist protest in Charlottesville, Virginia, in August that left a person dead. The issue of possibly removing Confederate monuments initially prompted the white nationalists to gather.
VATICAN CITY (AP) — The Vatican's commission of Latin American church leaders is demanding greater decision-making opportunities for women in the church and proposing that Pope Francis call a special meeting of the world's bishops to discuss women.
The Pontifical Commission for Latin America said after its recent plenary that the church needs a radical "change of mentality" in the way it views and treats half of humanity. It was published in Thursday's Vatican newspaper, L'Osservatore Romano.
The commission members — 22 Latin American cardinals and bishops, plus 15 women who joined the panel for the meeting — said it was both possible and "urgent" to increase opportunities for women at the parish, diocesan and Vatican level.
The communique said, "This opening isn't a concession to cultural or media pressure, but the result of a realization that the lack of women in decision-making roles is a defect, an ecclesiological gap and the negative effect of a clerical and macho conception."
They warned that if the church doesn't fix the problem soon, women will simply leave.
The statement marks the latest evidence that history's first Latin American pope is increasingly aware that centuries of institutionalized discrimination against women is indefensible today and is hurting the Catholic Church.
WEST HARTFORD, Conn. (AP) — Between raising two daughters and working as a dishwasher at Whole Foods, Lhakpa Sherpa just doesn't have time for training to climb Mount Everest. Even so, the Connecticut resident has done it a record eight times — and hopes to outdo herself yet again. The 44-year-old native of Nepal has planned to return in April for what has become an annual expedition to the top of the world. Lhakpa says that she would have liked to have been a doctor or an airplane pilot, but that as a girl growing up in the Sherpa ethnic community with her four brothers and seven sisters, she wasn't allowed to attend school.
She says Sherpa girls were discouraged from climbing, but she was a tomboy and would not be deterred from helping the men in her family, serving as a porter to bring gear to Everest base camps. Lhakpa Sherpa joined an expedition of five women in 2000 who convinced the government to give them a permit. She was the first Nepali woman to reach the summit and return alive.
And that's our show for this week. Thanks to Patrick Garrett for production assistance. Our executive producer is Dr. Alan Chartock. Our theme music is Glow in the Dark by Kevin Bartlett. This show is a national production of Northeast Public Radio. If you'd like to hear this show again, sign up for our podcast, or visit the 51% archives on our web site at wamc.org. And follow us on Twitter @51PercentRadio
"Contributions to 51% #1501 come from the Associated Press. All Rights Reserved."