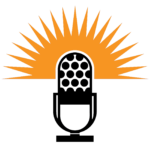 On this week's 51%, an author talks about the feminist revolution; hear from a transgender Orthodox Jewish professor; and learn how the VA is handing sexual assault victims.
"The Feminist Revolution: The Struggle for Women's Liberation" begins with the founding of the National Organization for Women in 1966, and traces a path through political campaigns, protests, the formation of women's publishing houses and groundbreaking magazines and other events that shaped women's history. The anthology demonstrates that the feminist revolution was enacted by women from all backgrounds, of every color and of all ages and that it took place in the home, at work and in the streets. Bonnie Morris and D-M Withers are the authors of "The Feminist Revolution: The Struggle for Women's Liberation," and 51%'s Jessica Bloustein Marshall spoke with Morris about her book, which is a collection of essays, oral histories and illustrations depicting the global history and contributions of the feminist revolution in the late 20th century.
That was Bonnie Morris, author of "The Feminist Revolution: The Struggle for Women's Liberation," published by Smithsonian Books. She was speaking with 51%'s Jessica Bloustein Marshall. Morris taught women's history for 22 years at both George Washington University and Georgetown University, and is now a lecturer in the Gender and Women's Studies Department at UC-Berkeley.
The Pentagon says about 15,000 service members have experienced some kind of sexual trauma while in uniform. But because of the stigma, many wait decades before they seek help.  Bobbie O'Brien visited a special unit at a VA hospital in Florida. There, survivors of military sexual trauma receive intense inpatient treatment.
This story was produced by the American Homefront Project, a public media collaboration that reports on American military life and veterans. Funding comes from the Corporation for Public Broadcasting and the Bob Woodruff Foundation.
A trailblazing transgender Orthodox Jewish professor recently spoke at Williams College in Massachusetts. 51%'s Josh Landes reports.
In a New York City suburb, there's a new law to help close the gender wage gap. The Westchester County executive signed the measure on Equal Pay Day, which was April 10. The day before, the county's Board of Legislators unanimously approved the provision. And Democratic New York Governor Andrew Cuomo says he is advancing similar legislation.
And that's our show this week. Thanks to Patrick Garrett for production assistance. Our executive producer is Dr. Alan Chartock. Our theme music is Glow in the Dark by Kevin Bartlett. This show is a national production of Northeast Public Radio. If you'd like to hear this show again, sign up for our podcast, or visit the 51% archives on our web site at wamc.org. And follow us on Twitter @51PercentRadio