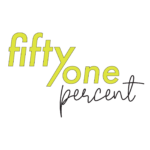 In recent years, a number of Fortune 500 companies have focused charitable initiatives on supporting and empowering girls and women living in poverty around the world. Programs like the Nike Foundation's Girl Effect have led the way, using media and mobile technologies to open up new opportunities for impoverished adolescent girls. Yet University of Wisconsin Madison Educational Policy Studies professor Kathryn Moeller argues that while these programs have some benefits, in many ways they're actually working against their goals. In her new book "The Gender Effect: Capitalism, Feminism and the Corporate Politics of Development", she probes the depth of these corporate initiatives, questioning their motives and effectiveness. 51%'s Jessica Bloustein Marshall recently spoke with Moeller about her book, and what it takes to make a philanthropic program for elevating girls and women in poverty effective. Moeller starts by talking about the premise for her book.
That was University of Wisconsin Madison Professor Kathryn Moeller, speaking with 51%'s Jessica Bloustein Marshall. Moeller's book is entitled "The Gender Effect: Capitalism, Feminism, and the Corporate Politics of Development".
Fall off your bike, get a few scratches, and reach for a band aid. Have a headache, take an ibuprofen. But what happens when pain is constant with no quick fix? Rachel Ishikawa brings us the story of a woman from North Falmouth, Massachusetts, who's had to be creative managing her chronic pain.
This piece was produced for WCAI's Ways of Life Series during the Transom Story Workshop Fall 2017.
Artist Ifrah Mansour has an exhibit at the Minneapolis Institute of Art. It's called "I Am Somali".  KFAI's Dixie Treichel produced this audio portrait.
That was artist Ifrah Mansour speaking about her exhibit "I Am Somali."
And now writer Dr. Jeri Burns brings us a fable.
Dr. Jeri Burns is a storyteller, writer, and educator living in New York's Hudson Valley. You can find her at storycrafters.com. She also is an adjunct professor in the Department of Communication at the State University of New York at New Paltz.
And that's our show this week. Thanks to Patrick Garrett for production assistance. Our executive producer is Dr. Alan Chartock. Our theme music is Glow in the Dark by Kevin Bartlett. This show is a national production of Northeast Public Radio. If you'd like to hear this show again, sign up for our podcast, or visit the 51% archives on our web site at wamc.org. And follow us on Twitter @51PercentRadio