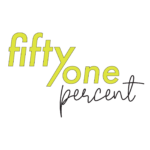 On this week's 51%, we meet an author and activist whose anthology aims to draw readers closer to inclusion and understanding  hear from a military spouse about how frequent moves takes their toll, and writer Dr. Jeri Burns shares story about appropriate public displays.
Following the Women's March in January 2017, there has been a growing sense of solidarity among women who refuse to be silenced. We witnessed the emergence of the #MeToo movement, with women stepping forward to share the stories of sexual abuse and assault, and we've seen powerful men removed from the posts in the process. Or go to Atlantic County, New Jersey, where medical professional Ashley Bennett ran against then Freeholder John Carman after he mocked the women's march. She won. Activist and author Deborah Santana also wants women's voices heard, women of color. After putting out a call for submissions, her book contains 69 of the more than 300 essays submitted. I spoke with Santana about "All the Women in my Family Sing: Women Write the World — Essays on Equality, Justice, and Freedom" an anthology of prose and poetry.
That was Deborah Santana, editor of "All the Women in my Family Sing: Women Write the World — Essays on Equality, Justice, and Freedom." She also has a non-profit, Do A Little, that serves women and girls in health, education, and happiness. She also collaborates with organizations that work to prevent and heal relationship and sexual violence, improve the lives of America's abused and neglected children, and a worldwide community of artists and allies who work for empowerment, opportunity, and visibility for women artists.
The average military family moves every two to three years. Their household goods are supposed to move with them, but that doesn't always happen. Some families report that their possessions were lost, damaged, or stolen during moves – and they say the military doesn't do much to help. Carson Frame reports from San Antonio, Texas.
This story was produced by the American Homefront Project, a public media collaboration that reports on American military life and veterans. Funding comes from the Corporation for Public Broadcasting and the Bob Woodruff Foundation.
And now writer Dr. Jeri Burns delves into allegorical territory.
Dr. Jeri Burns is a storyteller, writer, and educator living in New York's Hudson Valley. You can find her at storycrafters.com. She also is an adjunct professor in the Department of Communication at the State University of New York at New Paltz.
And that's our show this week. Thanks to Patrick Garrett for production assistance. Our executive producer is Dr. Alan Chartock. Our theme music is Glow in the Dark by Kevin Bartlett. This show is a national production of Northeast Public Radio. If you'd like to hear this show again, sign up for our podcast, or visit the 51% archives on our web site at wamc.org. And follow us on Twitter @51PercentRadio