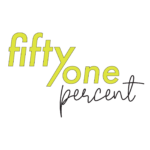 On this week's 51%, find out how to steer clear of raising mean girls, hear about removing firearms from homes in cases of domestic violence, and meet the illustrator behind a comic strip and book series.
According to the National Bullying Prevention Center, 23 percent of female students in the United States report being bullied by their peers. While that figure is only slightly higher than the 19 percent of male students who report being bullied, there is a significant difference in the type of bullying reported among girls and boys. Boys are more likely to report physical aggression, but girls are more likely to report incidences of relational aggression–a.k.a. "Mean Girls." The 2004 film of the same name, starring Lindsay Lohan, Rachel McAdams and Tina Fey, shined a spotlight on this form of bullying. Licensed clinical social worker Katie Hurley says that today, girls as young as 3 years old are experiencing relational aggression, and it can leave lasting emotional scars. In her new book, "No More Mean Girls: The Secret to Raising Strong, Confident and Passionate Girls," she discusses the consequences of relational aggression, and how parents in today's society can help prevent it. 51%'s Jessica Bloustein Marshall recently spoke with Hurley about her book, and the concept of the mean girl.
That was licensed clinical social worker Katie Hurley, speaking with 51%'s Jessica Bloustein Marshall. Hurley's new book is "No More Mean Girls: The Secret to Raising Strong, Confident and Passionate Girls."
Governor Andrew Cuomo wants to give police officers in New York the legal power to remove firearms from a home after a case of domestic violence. Currently, firearms must be surrendered by someone charged with domestic violence only if the suspect is named in an order of protection, or if a judge decides the accused poses a threat to the protected person. The measure has the support of Amy Barasch, who served as executive director for the New York State Office for the Prevention of Domestic Violence, and is now the executive director of the New York City-based group Her Justice. She spoke with 51%'s Brian Shields.
That was Executive Director of Her Justice Amy Barasch, speaking with 51%'s Brian Shields.
Duluth, Minnesota-based illustrator and author Chris Monroe has just published her fifth Monkey with the Toolbelt children's book, a series featuring a cheeky monkey. She's also the mind behind "Violet Days," a comic strip that ran 22 years in the Star Tribune and Duluth News-Tribune before getting pulled in February 2018. KFAI's Diane Richard reports.
NEW YORK (AP) — The New York Botanical Garden has named its first female president. Carrie Rebora Barratt, a career administrator and curator at the Metropolitan Museum of Art, tells The New York Times she is excited to apply her scholarship and management expertise to the world of plants and landscapes. The Board of Trustees says Barratt will officially take office in July, succeeding CEO and President Gregory Long. Barratt holds a Ph.D. in art history from the City University of New York, and currently works as deputy director for collections and administration at the Met. Barratt says she was not looking for a new job when she was asked to apply for the garden position last fall, but that her enthusiasm about the garden is hard to resist.
And that's our show this week. Thanks to Patrick Garrett for production assistance. Our executive producer is Dr. Alan Chartock. Our theme music is Glow in the Dark by Kevin Bartlett. This show is a national production of Northeast Public Radio. If you'd like to hear this show again, sign up for our podcast, or visit the 51% archives on our web site at wamc.org. And follow us on Twitter @51PercentRadio
"Contributions to 51% #1493 come from the Associated Press. All Rights Reserved."