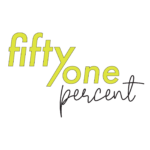 On this week's 51%, we speak with two women who use the power of art and culture in activism, and have a book out that documents the women's march.
While the women's marches from January have come and gone, activism and the fight for justice continue. Women's March artistic director, Paola Mendoza and strategic advisor and national organizer Sarah Sophie Flicker use the power of art and culture in activism. And, for the one-year anniversary of the Women's March, they released a book called "Together We Rise," which documents the scenes behind the march, before, during and after. KALW's Inflection Point host Lauren Schiller spoke with these women, who are both national organizers for The Women's March and leaders of The Resistance Revival Chorus. These artist activists see their purpose as connecting fellow members of The Resistance to the moments of joy and transcendence that come with being a part of history in the making. Mendoza begins.
That was Paola Mendoza and Sarah Sophie Flicker speaking about art and culture in activism. Their book that came out around the one-year-anniversary of the Women's March is entitled "Together We Rise: Behind the Scenes at the Protest Heard Around the World." They were speaking with Inflection Point host Lauren Schiller, produced at KALW in San Francisco. Hear Schiller's other conversations at inflectionpointradio.org, and on her Inflection Point podcast.
ANNAPOLIS, Md. (AP) — Maryland women impregnated by rapists have new legal power to end the parental rights of their attacker, under a new law signed by Republican Governor Larry Hogan. Hogan signed it in mid-February, putting the emergency legislation passed unanimously into effect immediately. Advocates have been pushing for the bill for about a decade. The woman must provide "clear and convincing" proof that the man raped her. That is lower than the "beyond a reasonable doubt" threshold needed for criminal convictions. Some civil liberties-minded lawmakers had opposed the idea, to avoid revoking the rights of people who have not been convicted of a crime. Supporters credited a growing sense of female empowerment for making the issue a priority this year. About 45 states and the District of Columbia limit parental rights of rapists.
LONDON (AP) — Britain will consider pardons for suffragettes convicted during the struggle for women's right to vote, the interior minister said recently, a century since some female voters won the right to go to the polls. Home Secretary Amber Rudd said she would "take a look at" the cases of women who were prosecuted during the pro-suffrage campaign more than 100 years ago. February 13 marked the 100th anniversary of the Representation of the People Act, which extended voting rights to all British men aged 21 and up, and to millions of women over 30. British women did not get the same voting rights as men until 1928.
Suffragettes used public protests, civil disobedience and occasionally violence in their campaign for women's votes. More than 1,300 were arrested, and many were jailed. Campaigners have called for convicted suffragettes to receive posthumous pardons, citing the precedent of pardons given to gay men who were convicted of now-abolished offenses for homosexuality.
Jeremy Corbyn, leader of the main opposition Labour Party, said that if elected he would pardon the suffragettes "and give an official apology for the miscarriages of justice and wider persecution they suffered."
Prime Minister Theresa May — Britain's second female leader — used the anniversary to call for more civility in politics, saying some women are deterred from entering politics because of the abuse they face.  In a speech, May said the government was considering introducing a new offense of intimidation of parliamentary candidates and campaigners.
"In the 21st century it cannot be acceptable for any woman – or any person – to have to face threats and intimidation simply because she or he has dared to express a political opinion," she said, promising to work for "a democracy in which every voice is heard.
Also out of Britain… the UK film industry has announced a plan to tackle bullying and sexual harassment, backed by stars including Emma Watson and James Bond producer Barbara Broccoli. Organizations including the U.K.'s film academy, the British Film Institute, and unions have united behind a set of principles in response to "urgent and systemic issues." They said the goal is "to eradicate bullying and harassment and support victims more effectively." The measures include procedures for reporting and investigating abuse, a commitment to take "appropriate action" against bullies and abusers, and a confidential support line. Films will have to sign up to the principles to receive funding from the BFI, which hands out tens of millions of pounds (dollars) to new productions each year. Former "Harry Potter" star Watson said the principles "are not just about protecting individuals but are also an important step in embracing a greater diversity of voices" in the industry. Scores of entertainment figures have been accused of sexual harassment and abuse since women came forward to accuse Hollywood producer Harvey Weinstein last year.
And that's our show this week. Thanks to Patrick Garrett for production assistance. Our executive producer is Dr. Alan Chartock. Our theme music is Glow in the Dark by Kevin Bartlett. This show is a national production of Northeast Public Radio. If you'd like to hear this show again, sign up for our podcast, or visit the 51% archives on our web site at wamc.org. And follow us on Twitter @51PercentRadio
"Contributions to 51% #1476 come from the Associated Press. All Rights Reserved."