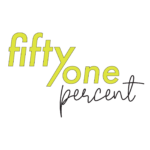 On this week's 51%, we meet a transgender woman who fought the health system, follow two young female scientists in evolution territory and hear from a storyteller about building on the body positivity movement.
Rikki Bates fought to have her insurance pay for her gender affirmation surgery and in 2014 she won. But becoming the woman she always wanted to be put her at odds with her greatest passion: music. From Orleans, on Cape Cod, Massachusetts, Rachel Ishikawa brings us this story. This piece was produced at the Transom Story Workshop Fall 2017.
Charles Darwin, who was born in 1809, was best known for his theory of evolution. Yes, there was controversy over his belief that female inferiority was a result of natural selection. We're not going down that path at the moment. Rather, we'll focus on the overall evolution aspect, and mark International Darwin Day, which was February 12 on the date of Darwin's birth,  by heading back a few years deep into Darwin territory and   following a few budding female scientists who themselves were following in Darwin's footsteps.
Darwin's theory of evolution was based on observations of birds and other wildlife…in places like the Galapagos Islands. Evolution is not always quick and the gender mix in science is no exception. Men still dominate many scientific fields…just like they did in Darwin's day. But gradually, more women are selecting scientific paths. We meet up with two young women scientists in – where else? – the Galapagos. Véronique LaCapra is our guide.
This story was produced for the PRX STEM Story Project with support from the Alfred P. Sloan Foundation.
LONDON (AP) — There will be no more "grid girls" before Formula One races and no more "podium girls" celebrating with the drivers after them. F1 managing director of commercial operations Sean Bratches says the use of the women on the grid is clearly "at odds with modern day societal norms." At F1 races, women dressed in uniform walk out onto the grid shortly before the race and then stand in front of each driver's car, holding up the driver's number. Women also stand alongside the winner on the podium after the race. The Formula One season starts on March 25 at the Australian Grand Prix.
And's here a brief profile for Black History Month. Madame C.J. Walker
And Dr. Jeri Burns builds upon the body positivity movement. Dr. Jeri Burns is a storyteller, writer, and educator living in New York's Hudson Valley. You can find her at storycrafters.com. She also is an adjunct professor in the Department of Communication at the State University of New York at New Paltz.
Thanks to Patrick Garrett for production assistance. Our executive producer is Dr. Alan Chartock. Our theme music is Glow in the Dark by Kevin Bartlett. This show is a national production of Northeast Public Radio. If you'd like to hear this show again, sign up for our podcast, or visit the 51% archives on our web site at wamc.org. And follow us on Twitter @51PercentRadio
"Contributions to 51% #1476 come from the Associated Press. All Rights Reserved."