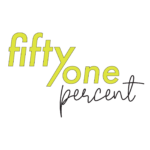 On this week's 51%, we speak with the author of a book about the women who fought for the right to vote, and we hear how heroin addiction can trap women into becoming victims of human trafficking.
In July 1848, attendees at the Women's Rights Convention in Seneca Falls, New York, demanded voting rights for women and, 72 years later, a young state legislator arrived at the Tennessee House of Representatives with a note from his mother and cast the tie-breaking vote that ratified the 19th Amendment. What happened in between is often overlooked but it is presented in a book entitled "Roses and Radicals: The Epic Story of How American Women Won the Right to Vote." The author is Susan Zimet, executive director of nonprofit Hunger Action Network in New York and a former New Paltz town supervisor, the first woman in the post. She also is president of 2020: Project Women, a nonprofit created to celebrate the 100th anniversary of the 19th Amendment. Though the book is for everyone, it is written with a young reader audience in mind. Zimet tells us why.
Heroin addiction can trap women in a life of sex work and often leave them at risk of exploitation by human traffickers. A national hotline has tracked thousands of calls in the last three years from victims of human trafficking who report struggling with opioid addiction. Reporter Esther Honig spent time in Columbus, Ohio talking to the young women who come out looking for customers. This story was produced by Side Effects Public Media, a news collaborative covering public health.
OMAHA, Neb. (AP) — A Nebraska couple who has planned several honor flights to Washington for war veterans is organizing a new trip, this one just for women. Bill and Evonne Williams say the Nebraska Female Veterans Flight is for women who served in the European or Pacific theaters during World War II, or during the wars in Vietnam, Korea, the Persian Gulf, Afghanistan or Iraq. Plans for the trip call for a charter aircraft with an all-female crew to fly 135 veterans, volunteer assistants, and media members — all women — to see the memorials in the nation's capital. The tentative date is in September. The trip is expected to cost about $175,000 including the jet, bus transportation, meals and other expenses, and the couple hopes to raise that money by reaching out to companies and organizations led by women. The Williamses are not veterans themselves but have four sons who have served in the military.
And that's our show this week. Thanks to Patrick Garrett for production assistance. Our executive producer is Dr. Alan Chartock. Our theme music is Glow in the Dark by Kevin Bartlett. This show is a national production of Northeast Public Radio. If you'd like to hear this show again, sign up for our podcast, or visit the 51% archives on our web site at wamc.org. And follow us on Twitter @51PercentRadio