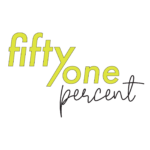 On this week's 51%, we hear about a woman's struggle with clutter, listen to an artist's rendition of #MeToo and meet a fashion designer whose appearance on a reality show altered her path in a way.
Nineteen million Americans are affected by hoarding, and we're going to meet one of them on the Cape of Massachusetts. Matthew Simonson brings us the story from Brewster of a woman who found help and dealt with her problems.
Maryanne helped start a Clutterers Anonymous group on the Cape. They meet every Wednesday morning at the Harwich Community Center. There's also a hotline and more information at capeandislands.org. This piece came to WCAI from production partners at Atlantic Public Media through their media training program, the Transom Story Workshop in Woods Hole. Matthew Simonson is a workshop graduate.
As #MeToo reaches further into society, with more women speaking out about sexual harassment and assault, producer Ahri Golden brings us another piece from her series "A Mother's Lens." For 51%, Golden's "On #MeToo" takes a look at the movement from the perspective of a mother who sees the collective potential through personal and cultural reckoning.
"On #MeToo" is part of artist and producer Ahri Golden's series "A Mother's Lens," which explores humanity since the 2016 U.S. presidential election. It reflects on the culture shift of our times, and is produced for 51%. You can find more of her work at ahrigolden.com.
Minneapolis fashion designer Samantha Rei hit the runway in Project Runway Season 16. The national exposure has her rethinking her line. Goth-glam pajamas? She'll make it work. KFAI's Diane Richard reports.
And that's our show this week. Thanks to Patrick Garrett for production assistance. Our executive producer is Dr. Alan Chartock. Our theme music is Glow in the Dark by Kevin Bartlett. This show is a national production of Northeast Public Radio. If you'd like to hear this show again, sign up for our podcast, or visit the 51% archives on our web site at wamc.org. And follow us on Twitter @51PercentRadio