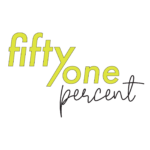 On this week's 51%, we learn about women's major contributions to astronomy, hear from a project manager of one of the largest bridge projects in the country and listen to an essay on body positivity.
In the mid-19th century, the field of astronomy was rapidly advancing. Thanks to developments in photography, astronomers were starting to make major discoveries about the stars. They began to understand the chemical composition of the heavens and to measure distance in space. They developed stellar classification systems that are still in use today. Who were these groundbreaking researchers, you might ask? Many of them were women. At a time in the United States when women did not yet have the right to vote, Harvard University was hiring them to study the stars. And their contributions to the field are astronomical. Science writer Dava Sobel has explored the work of these women in her book, "The Glass Universe: How the Ladies of the Harvard Observatory Took the Measure of the Stars." 51%'s Jessica Bloustein Marshall recently spoke with her about these remarkable women.
That was science writer Dava Sobel, speaking with 51 %s Jessica Bloustein Marshall about the 19th-century female astronomers of the Harvard Observatory. Sobel's book is entitled "The Glass Universe: How the Ladies of the Harvard Observatory Took the Measure of the Stars."
"Just knowing about them" is a theme we'll carry into our next interview. The replacement Tappan Zee Bridge in the suburbs of New York City is getting closer to completion. It is one of the largest infrastructure projects in the country and probably the largest bridge project, at least in terms of cost — nearly $4 billion.  The first span is open on the bridge that connects Rockland and Westchester Counties. Jamey Barbas is project manager of the 3.1-mile span. She is a professional engineer with more than 30 years of experience in bridge management, design, and construction, in the U.S. and abroad. With Barbas as a role model, I asked if the bridge project has been instructive for girls and young women in relation to STEM, or Science, Technology, Engineering and Math.
That was Jamey Barbas, project manager of the New NY Bridge, which has been named the Governor Mario M. Cuomo Bridge.
These days, athletes are becoming more specialized than ever. The day when top athletes play multiple sports is almost completely in the rearview mirror. However, Jonathon Hoppe introduces us to one Central New York star – who wants to play any sport she can join.
Writer Dr. Jeri Burns transports us from what has been some tough winter weather in much of these United States by recollecting an event from May.
Dr. Jeri Burns is a storyteller, writer, and educator living in New York's Hudson Valley. You can find her at storycrafters.com. She also is an adjunct professor in the Department of Communication at the State University of New York at New Paltz.
And that's our show this week. Thanks to Patrick Garrett for production assistance. Our executive producer is Dr. Alan Chartock. Our theme music is Glow in the Dark by Kevin Bartlett. This show is a national production of Northeast Public Radio. If you'd like to hear this show again, sign up for our podcast, or visit the 51% archives on our web site at wamc.org. And follow us on Twitter @51PercentRadio