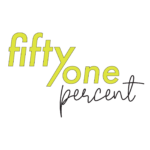 On this week's 51%, we meet a film director who almost quit the business and hear about an alternative healthcare program for female veterans.
Lisa France says she is fascinated by pioneers and has done her own share of trailblazing. At age 12, she was the first girl to play Pop Warner Football. In her 20s, while playing Division I Basketball at Brooklyn College, she filed a gender discrimination case against the athletics department over the lack of funding for women's sports, a suit she won and reportedly received the first monetary reward in a suit under Title IX. She played professional basketball for the Manchester Giants in the United Kingdom before moving into film as a stunt double on Spike Lee's He Got Game. She wrote and directed three indie features prior to making her debut documentary, Roll With Me: A Journey Across America. The documentary is about Gabriel Cordell, a paraplegic who set out to become the first person to roll across the United States in a standard, manual wheelchair — a 3,100-mile journey from the Pacific Coast to the Atlantic Coast, the final destination being his hometown of West Hempstead, New York. I spoke with France prior to the East Coast premiere of Roll With Me in the fall of 2017 at the Woodstock Film Festival. France said that before embarking on Roll With Me, she had hit rock bottom.
That was Lisa France, director and producer of the documentary Roll With Me: A Journey Across America, which has won various film festival awards and will be screened at the Slamdance Film Festival in Utah at the end of January. And if you're wondering whether the film was France's last, it was not.  I checked in with France since our interview, to learn she recently landed a job as director for an independent film, a thriller.
A growing number of veterans are women, but government research shows they don't use Veterans Affairs healthcare at the same rate as men. Some say they don't feel comfortable at VA clinics. As Libby Denkmann reports in Los Angeles, there's a new effort to provide alternative care to female veterans. This story was produced by the American Homefront Project, a public media collaboration that reports on American military life and veterans. Funding comes from the Corporation for Public Broadcasting and the Bob Woodruff Foundation.
And that's our show this week. Thanks to Patrick Garrett for production assistance. Our executive producer is Dr. Alan Chartock. Our theme music is Glow in the Dark by Kevin Bartlett. This show is a national production of Northeast Public Radio. If you'd like to hear this show again, sign up for our podcast, or visit the 51% archives on our web site at wamc.org. And follow us on Twitter @51PercentRadio