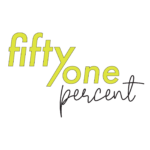 On this week's 51%, women may have been responsible for this in early America; meet a nonprofit founder whose aim to help women in poverty; and hear from a singer/songwriter whose been filling up her tour date calendar.
Distilling spirits somehow made it on the list of jobs dominated by men. But in early America, it was women who produced most of the alcohol. One Virginia scholar has taken a closer look at the kinds of spirits women were making and how their work eventually shifted to men. Allison Quantz serves us the story.
ArteSana recently dedicated its new storefront workshop in downtown Holyoke, Massachusetts. The nonprofit was founded more than a year ago to help women living in poverty achieve greater self-sufficiency. 51%'s Paul Tuthill spoke with ArteSana founder and director Katy Moonan.
That as ArteSana founder Katy Moonan speaking with 51%'s Paul Tuthill.
One of the biggest albums of the 1990s marked its 20th anniversary with a reissue and a tour. Shawn Colvin, who has released more than 10 studio albums, celebrated "A Few Small Repairs," the smash hit that garnered Grammy awards for the ubiquitous single "Sunny Came Home." After her 2017 album tour in the U.S., Colvin is taking it to Glasgow, Scotland toward the end of January. 51%'s Ian Pickus spoke with Shawn Colvin about her 20th anniversary tour and why she decided to do it.
That was Shawn Colvin, speaking with 51%'s Ian Pickus. She has a busy 2018 in store. As Colvin mentioned, she has a new album being released February 23. It's called "The Starlighter" and adapted from the children's music book "Lullabies and Night Songs." And Colvin is teaming up with Lyle Lovett for acoustic performances on the East Coast in March.
And that's our show this week. Thanks to Patrick Garrett for production assistance. Our executive producer is Dr. Alan Chartock. Our theme music is Glow in the Dark by Kevin Bartlett. This show is a national production of Northeast Public Radio. If you'd like to hear this show again, sign up for our podcast, or visit the 51% archives on our web site at wamc.org. And follow us on Twitter @51PercentRadio